Financial Aid
Think big. Don't pay big.
At Delta you can get the first two years of your bachelor's degree for less than half what you'd pay at a public university. When you're ready, your credits can easily transfer to your university of choice.
Plus, you get the same great education with professors who see your potential, are dedicated to teaching and are really good at it.
The Financial Aid Office assists students of the Great Lakes Bay Region with the financial resources to achieve their academic goals.
Delta College is committed to using the Principles & Standards of the College Cost Transparency Initiative in its student financial aid offer.
Apply for financial aid by filling out the FAFSA.
Even some scholarships require you to fill out the FAFSA first. It's pretty straightforward and if you have questions along the way, just ask us. We're here to help.
UPCOMING FINANCIAL AID EVENTS
The financial aid process can be a little daunting, so we hold regular workshops to help you through the process. See you there!
---
Grants & Scholarships – money you don't have to pay back
Student loans


Subsidized – interest starts when you're done taking classes
Unsubsidized – interest starts when you take out the loan
PLUS - A loan your parent can borrow for your educational expenses
Alternative Loans - available to students that may not qualify for federal student loans

Work-study – money you earn at a part-time job on campus
Study abroad program
Delta's Study Abroad program gives you the opportunity to travel and see the world. Did you know that you may qualify for financial aid or scholarships specifically for your travels?
Financial aid information for study abroad
Fill out the FAFSA
You must fill out a Free Application for Federal Student aid (FAFSA) form for the same academic period in which you plan to study abroad. The FAFSA is required to determine your eligibility for Pell Grant and other Federal and State grants, Federal Loans (need-based and non-need based), work-study, and many Delta College grants and scholarships.
Figure other expenses
Before applying to a study abroad program, check for program expenses. In addition to the program fee, consider the cost of tuition and fees, airfare, passport, visa, immunizations, and spending money. While the amount of your aid may be increased due to the additional costs involved in studying abroad (flight, cost of living, etc.), do not assume you will be awarded 100% of the money needed to cover the costs of your program. Always seek additional or alternative sources of funding.
Paying in advance
The cost of your airfare can be included in your financial aid package, but you will receive your airline bill from the travel agency/airlines before your financial aid funds are released. You will also be required to pay any deposits before your financial aid is disbursed; therefore, you will need to make arrangements to pay these bills in advance.
Maintain financial aid requirements
For scholarships and grants, you need to maintain the enrollment level required for each aid program listed on your award letter.
Credit level required for Federal Direct Stafford Subsidized/Unsubsidized Loan eligibility for all semesters is at least half-time. For undergraduates half-time is 6-8 credits; 3/4 time is 9-11 credits; and full-time is 12 credits.
The study abroad advisor will report to the Financial Aid Officer the number of credits you indicated on your application. If you change this credit amount so that it changes your status (half-time, 3/4 time, full-time), it is your responsibility to report this change to the Financial Aid Office. Some loans require full-time enrollment, and in some cases, part-time enrollment reduces eligibility.
Scholarship opportunities
The Delta College Foundation offers study abroad scholarships that can help you fund your study abroad program.
Please visit the Study Abroad page for more information.
Resources
We want to make sure you have enough information to make an informed decision when it comes to financial aid. Here are a few resources that might help you along the way.
Financial Literacy
Delta College has several resources for our community and students to increase financial knowledge and well-being.
financial aid complaints
Students who have complaints about financial aid should first work with a Financial Aid Advisor in the Financial Aid Office to resolve the dispute.
Financial Aid Office (D101)
989-686-9080
financialaid@delta.edu
Should the dispute not be resolved after working with the financial aid staff, students may ask to be forwarded to the Director of Financial Aid.
The Financial Aid Office will review all complaints sent directly to the Director of Financial Aid, Dean of Students, Vice President of Student and Educational Services, President of the College and all other officials who may receive a complaint regarding issues with financial aid. All complaints are taken seriously, and will be viewed and responded to promptly.
Formal complaints can be submitted via the Delta College General Concern/Complaint Reporting Form
If the dispute is not resolved to the student's satisfaction, there are resources outside of the college that may assist:
---
SUCCESS TIP: Apply for financial aid, even if you don't think you'll qualify.
It's not a waste of time because lots of scholarships require you to apply for financial aid. Plus, you may be eligible for more than you think.
---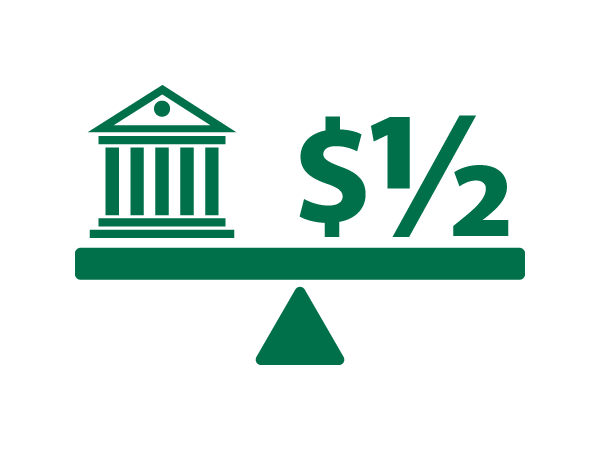 Less than half the cost of a public university, with the same quality education.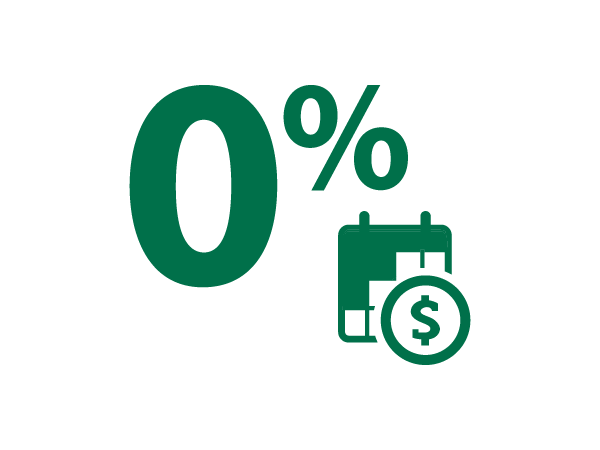 An interest-free tuition plan that spreads out your payments.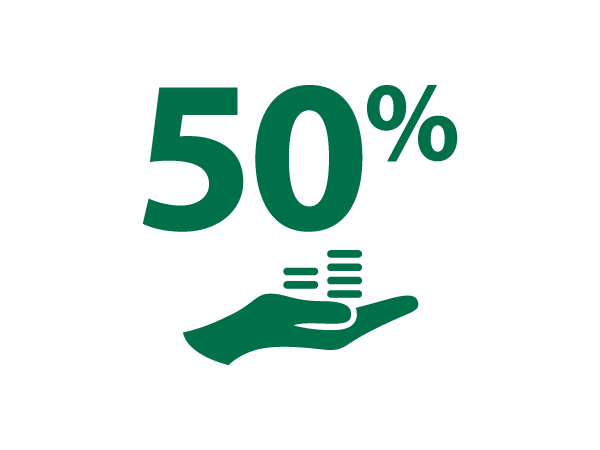 Half of Delta students receive some form of assistance.
---
"Without the scholarships and financial aid I received at Delta College, I wouldn't be where I am today."
Jody Hill
Delta Graduate & Student Athlete
Going for the pros