Delta College Partners with GM on Auto Tech Scholarship
July 1, 2019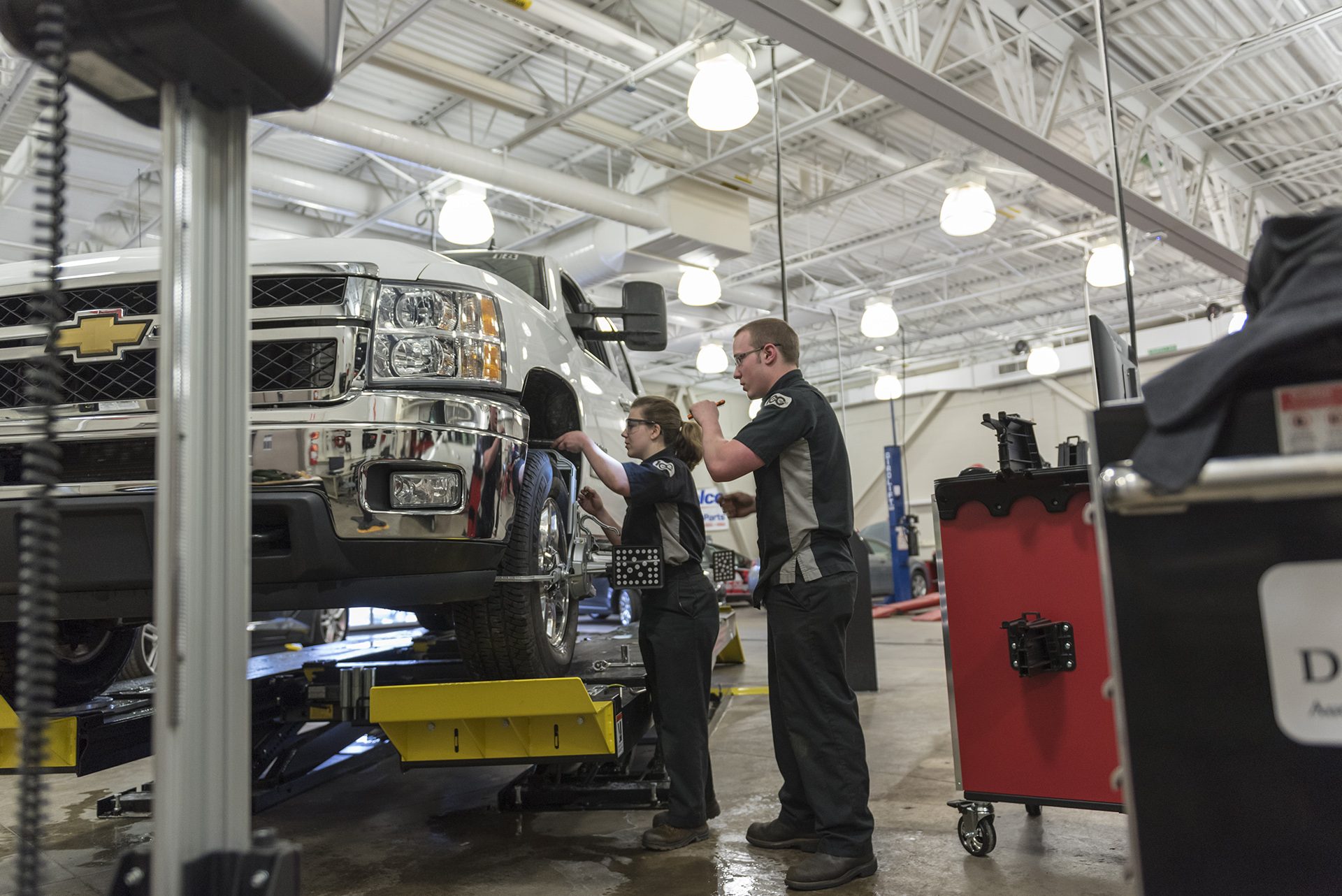 Delta College is partnering with General Motors to offer a GM Dealer Technician Scholarship that can help eligible students graduate debt-free with an associate's degree in automotive technology.
The scholarship will pay for tuition and fees for two full years of this year-round program. To qualify, students must be enrolled in Delta's Automotive Service Educational Program and work at a Buick, Cadillac, Chevrolet or GMC dealership or an ACDelco Professional Service Center during the program's apprenticeship rotation. Recipients must maintain a 2.5 grade point average.
Apply online for the scholarship before July 22 for classes beginning August 24.
"This is a great opportunity for students to learn the technologies inherent in modern GM vehicles while not having to worry about the cost of a degree," said Jim Miller, Assistant Professor and Coordinator of Delta Automotive, GM ASEP and Heavy-Duty Diesel programs. "The automotive technology program at Delta teaches students how to inspect, maintain and repair cars and light trucks as they progress toward a career as an automotive service technician or service writer."
Delta is one of seven community colleges participating in the scholarship program in Michigan, Ohio and Pennsylvania.
High-Demand Career
GM created the GM Dealer Technician Scholarship to help address the growing demand for highly trained automotive service technicians. The U.S. Bureau of Labor Statistics estimates that the industry will need 46,000 more technicians by 2026 due to anticipated demand and attrition.
Through coursework and paid co-op experiences, the GM Dealer Technician's Scholarship will expose 80 students to GM technologies such as battery-electric vehicles, semi-autonomous driver assistance systems like Cadillac Super Cruise, built-in Wi-Fi connectivity and more.
"The service lane is a competitive advantage for GM and our dealers, and we want to keep it that way with the best new talent we can find," said Terry Rhadigan, executive director, GM Corporate Giving. "We're tearing down the barriers that stand in the way of people pursuing these good-paying, high-tech jobs. After two years, we want people to hit the ground running, so we will help them get a quality education, technical training and hands-on experience without the burden of student loans."
Learn More
For more information about Delta's GM ASEP program, or questions about the scholarship, contact Jim Miller at jamesmiller@delta.edu or 989-686-9258.