Program Overview
Is a bachelor's degree in education in your future? Teaching is one of the most rewarding, yet challenging careers you can choose. Teachers make a difference in the lives of students - to help them learn to read, solve a math problem or discover the world around them.
Delta is a great place to start. Class sizes are small and instructors care about your success. When it's time to move on, you'll be ready!
Plus, we offer pre-approved transfer paths to Ferris, CMU and SVSU. Make sure you understand your options by working with your transfer university to develop the best path for you. Remember to check in often to ensure you're staying on track.
Related Programs
Educational Paraprofessional – Certificate of Achievement
In addition to the education transfer program, Delta also offers an educational paraprofessional certificate of achievement. This program is designed to give you the skills necessary to work as paraprofessionals in pre-K and early elementary classrooms. It's a great way to get started on your career in education.
Explore all programs
Delta College offers over 140 degree, certificate and training options. Whatever your path, when you leave here, you'll be ready.
Transfer Opportunities
One of the very best things about Delta College is your ability to start here and go anywhere. And, in the process, save thousands (and thousands) of dollars. It's a smart choice to get your associate's and then transfer on!
Delta has signed transfer agreements to continue your education studies with:
Central Michigan University - Elementary Education
Ferris State University - Elementary Education
Saginaw Valley State University - Elementary Education
Benefits of following a transfer agreement with these universities
Two years of classes at Delta's tuition rates, two year at the university tuition rates.
Guaranteed transfer – pre-approved transfer of all courses when following transfer guide.
Ferris State University education courses available in Flint and Lansing. Central Michigan University education courses are offered entirely online.
Observations and Student Teaching placements close to home.
A unique opportunity to do your 80 hour Observation and Methods work in the same room as you do your student teaching, giving you a much more realistic perspective on the classroom.
All three universities have regualar office hours for their representatives in Delta's University Transfer Center.
Whether you're leaning toward Central Michigan University, Ferris State University or Saginaw Valley State University, make sure you understand your options by working with your transfer university. And, remember to check in often to ensure you're staying on track.
Make an appointment with academic advising to discuss your options. Courses transfer differently based on the university you plan to attend. A student success advisor can help you determine the exact courses you need to get the education you're looking for.

With a student to professor ratio of 16 to 1, our students get personal attention.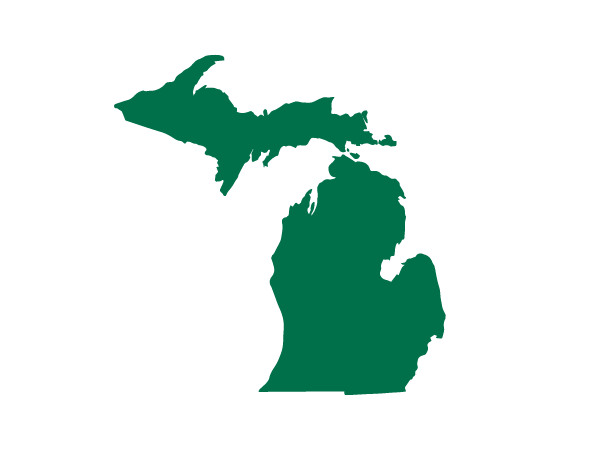 80% of grads from the last five years live in the tri-counties. 97% live in Michigan.