Program Overview

Physical therapist assistants, often called PTAs, work under the direction and supervision of physical therapists. They help patients who are recovering from injuries and illnesses regain movement and manage pain.
Patients may include accident victims and individuals with short- and long-term disabling conditions, such as low back pain, fractures, head injuries, arthritis, heart disease and cerebral palsy.
Delta's program is four semesters long, starting in the fall. It's a cohort program, so you come in as a group and take your classes together from your first semester until your last. Each semester in the Physical Therapist Assistant (PTA) program, students take 12+ credits and requires a full-time commitment to be successful. Students spend many hours outside of class studying and practicing their skills.
Most PTA courses are offered on campus during the day, however students may occasionally be asked to be available on nights or weekends for special events. Students also have more than 100 clinical sites to choose from.
In fact, Delta's PTA program has been active since 1976, making it the second oldest in Michigan. We believe our vast experience over such a long time period is one reason why our students have such a great national exam pass rate – 100%!
Professional licensure
When the students pass their national licensure exam, the passing score is acceptable for licensure in all 50 states. However, each state requires their own license application (and fee) to practice. Please contact the Coordinator for further information.
Be successful. Develop these skills.
Customer service
Motivation
Physical fitness
Problem solving

Communication

Decision making
Patient mobility
Pediatric and neuro rehabilitation
Orthotics and prosthetics
Orthopedic rehabilitation
Fine and gross motor skills
Related Programs
Physical Therapist Assistant – Dual Associate with General Management
In addition to the Physical Therapist Assistant associate degree, Delta also offers a dual degree with General Management. With this program, you have the opportunity to earn a second associate degree in General Management at the same time as your dental hygiene associate's degree. It's a great way to get that business background and increase earning potential.
Physical Therapist Assistant – Dual Associate with Health Fitness Specialist
If you have an interest in wellness and health fitness, this dual associate degree in Health Fitness Specialist could be perfect for you! It's a great way to get additional training in personalized exercise and fitness to increase your earning potential.
Explore all programs
Delta College offers over 140 degree, certificate and training options. Whatever your path, when you leave here, you'll be ready.
Transfer opportunities
One of the very best things about Delta College is your ability to start here and go on. And, in the process, save thousands (and thousands) of dollars. It's a smart choice!
In fact, if you're interested in earning a bachelor's degree, you have several options by coming to Delta first, and then transferring. Delta has signed transfer agreements to continue your studies with:
Ferris State University - Allied Health Sciences
Interested? Make an appointment with academic advising to discuss your interests. Courses transfer differently based on the university you plan to attend. An advisor can help you determine the exact courses you need to get the education you're looking for.
The transferability of courses between colleges/universities depends on the institution into which you transfer. Visit Transfer Programs and Procedures to see the full procedure.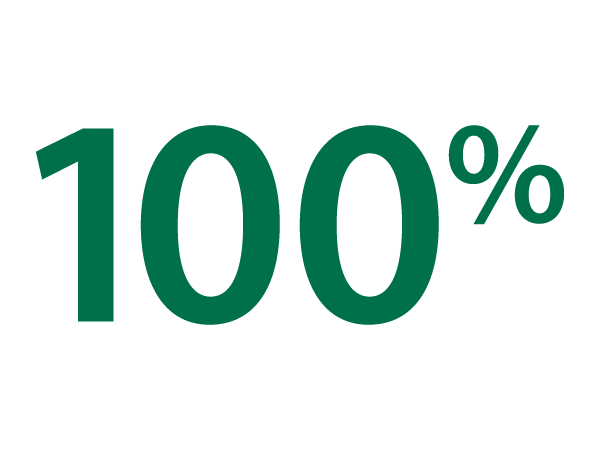 100% of recent PTA graduates are currently employed.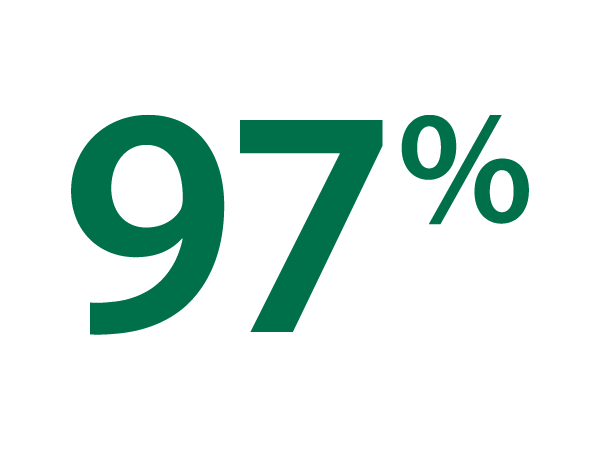 97% of PTA grads passed their national licensure exam in a two-year average.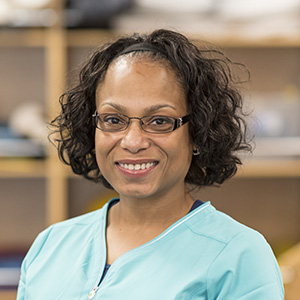 "Delta gave me the opportunity to see what goes on in the real world of physical therapy. Clinicals gave me real-life, hands-on experiences with patients."
Casaundra Perry
Physical Therapist Assistant student