Spring issue of Journeys published, available online
June 9, 2022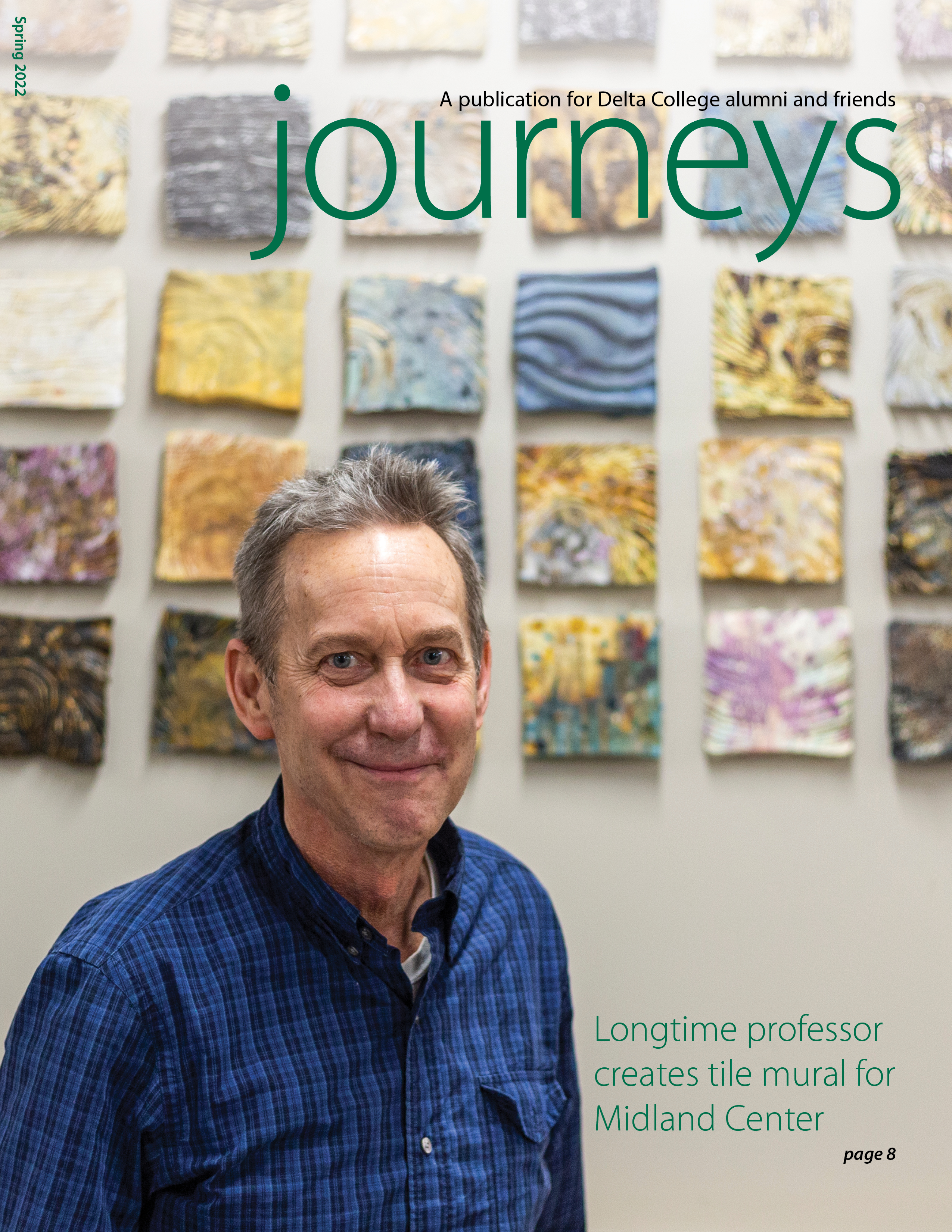 A new scholarship established to support Saginaw-area students, a new art installation at the Downtown Midland Center and a visit to campus from Dow's retired CEO are just some of the stories featured in the spring issue of Journeys, Delta's magazine for friends and alumni.
The new issue, published by the Office of Institutional Advancement, is available to view online at delta.edu/journeys.
Other highlights include:
The magazine is published twice a year to enrich, inform and educate readers about Delta College.
Written by Leah Twilley, Communications Specialist.