Delta College develops online program in plant nutrition
May 25, 2022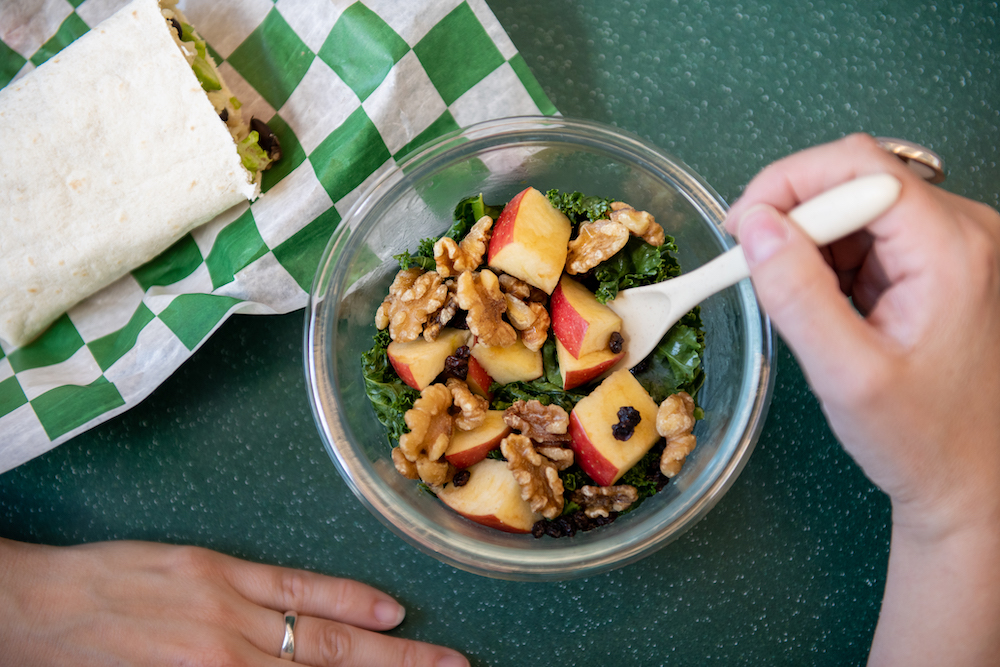 Delta College has designed a new, fully online certificate program that will teach students about plant-based nutrition.
The Plant-Based Nutrition Certificate of Achievement, which will be offered this fall, was developed to address an increasing interest in the overall health and environmental impact of plant-based lifestyles. Students will explore facts, myths and research behind a variety of diets while gaining the knowledge needed to become plant-based experts.
Peggy Barber, professor of lifelong wellness, said vegan and plant-based lifestyles are part of a national movement.
"There's a real need to respond to the health crisis of communities and this program has the potential to encourage more plant-based in our region and beyond," Barber said. "This certificate is also a priceless personal enrichment program. There is much research and evidence on plant-based diets and its impact on health and the environment."
Barber said the program will provide valuable professional development for current health coaches, as well as personal trainers, nurses, physicians and dietitians. It was designed to supplement other disciplines at Delta, such as the health fitness specialist, personal training and health professions programs. For example, a student pursuing a nursing degree at Delta could also work toward a plant-based nutrition certification.
Registration is now open for the fall 2022 semester. Enroll now for the two-semester program at delta.edu/services-support/registration.
Learn more about the program at delta.edu/plantbasednutrition.
Written by Leah Twilley, Communications Specialist.
Photos by Matt Brown, Multimedia Content Coordinator.