Program Overview
If you're techy, like computers, code and analytics, you'll probably really like programming. With this degree, you'll learn how to create, solve problems and write in a variety of computer programming languages.
Designing original solutions to problems, creating new applications, seeking deficiencies in existing programs, developing solutions by updating, and modifying and repairing existing software are types of work you, as a programmer, may do. Programmers work across all industries and are greatly sought after.
Our degree program includes three tracks, so you can decide which high-demand specialty is best for you: computer programming, web development and game development.
After successfully completing the program, you will be qualified to seek an entry-level position as a Programmer, Programmer Analyst, Application Developer, Software Engineer or other related professions in mobile, web, game or systems development. Many Delta students transfer to a four-year university and Delta has several university partnerships in place.
Be successful. Develop these skills.
Problem solving
Oral/written communication
Listening
Technology
Customer service
Network administration
Troubleshooting
UNIX, Linux, Java and Cisco
System and network configuration
Managing servers
---
Transfer opportunities
One of the very best things about Delta College is your ability to start here and go anywhere. And, in the process, save thousands (and thousands) of dollars. It's a smart choice to get your associate's and then transfer on!
Delta has signed transfer agreements to continue your computer science studies with:
Capitol College
Colorado State University Global Campus
Davenport University
Eastern Michigan University
Northwood University
Visit transfer agreements and guides to see the specifics for each agreement as well as the whole list of transfer opportunities. Have questions? Make an appointment with academic advising to discuss your dreams.
Explore all programs
Delta College offers over 140 degree, certificate and training options. Whatever your path, when you leave here, you'll be ready.
Earn a career credential and credit toward your degree.

Delta College offers career credentials designed to give you the skills you need to propel you toward a high-wage, high-demand job in the region. These classes can be laddered into an existing academic certificate or degree – meaning you can receive a career credential certificate of completion and have it count toward credited academic classes. This will accelerate your progress toward degree completion at Delta College.
You can earn credits toward your degree in Programming by completing the following career credential classes:

With a student to professor ratio of 16 to 1, our students get personal attention.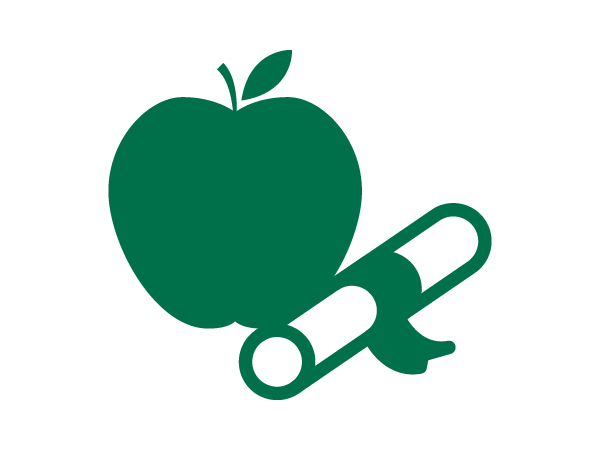 95% of our professors have a master's degree or higher.