Program Spotlight: Respiratory Care
October 26, 2023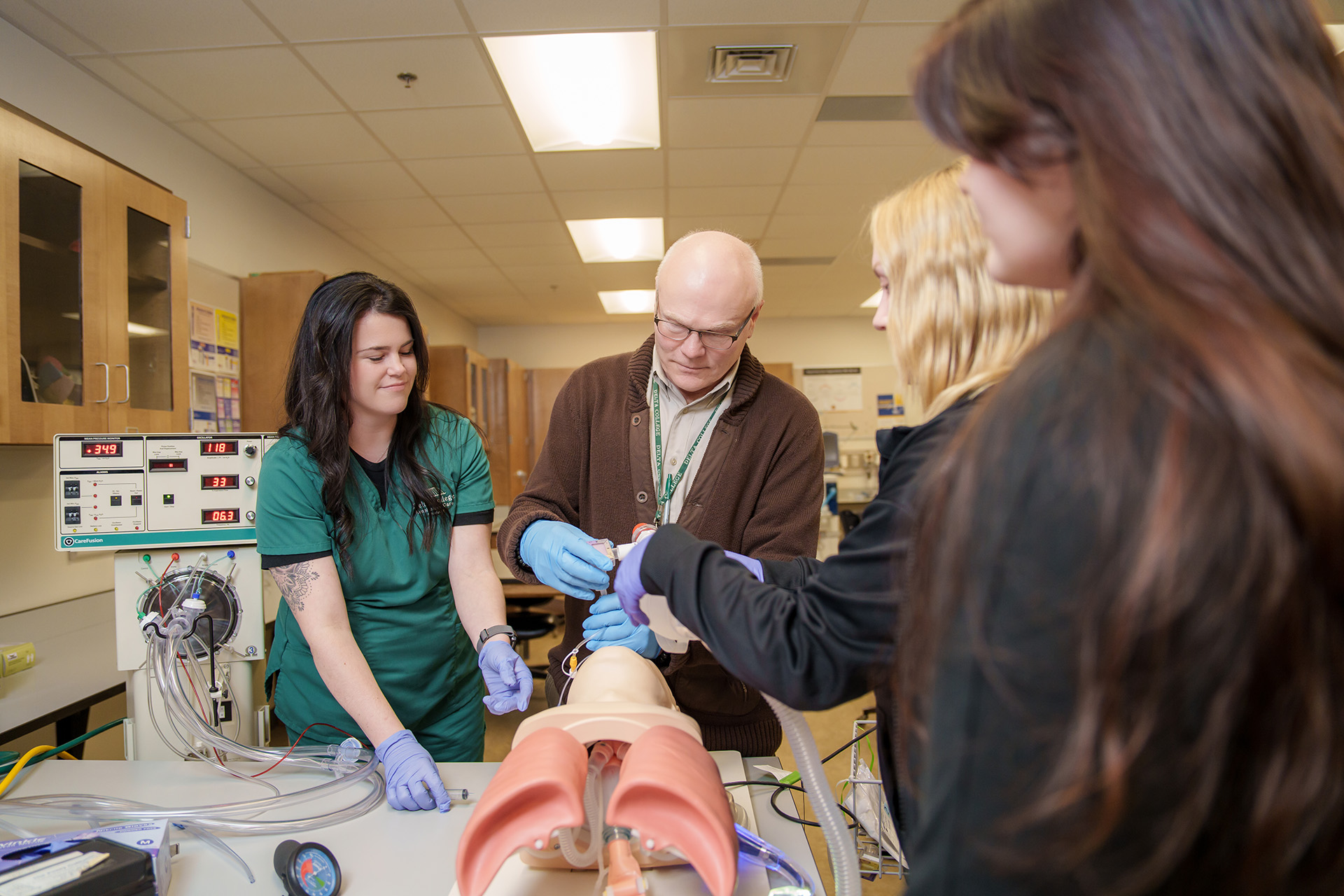 The field of respiratory care is growing. In fact, the number of jobs in the region is expected to grow by four percent over the next four years. That, along with a median annual salary of $63,900, makes Delta College's respiratory care program a popular choice.
"If you want to work within a healthcare niche, being a respiratory therapist might be your calling," said Daniel Sabourin, Delta College respiratory care professor. "You as an individual are elevating someone's quality of life, yet you're part of larger healthcare team. It's highly rewarding."
He should know. Sabourin was a neonatal respiratory care practitioner for 30 years before returning to his alma mater to teach.
Take a deep breath. You can do this.
One of the great things about Delta's Respiratory Care Associate in Applied Science program is that the classroom learning and clinical experiences are integrated. Each semester you have the opportunity to read, observe, then master your newly learned skills in the simulation lab.
Eventually, you'll take that knowledge to a local healthcare facility and work with adult, pediatric and neonatal patients under the direct supervision of a registered respiratory therapy clinical instructor.
"I think it's important to have extensive training and to be able to ask questions of professors who have worked in the career field," said Dale Willingham, student. "You can read about something, but seeing people struggle to breathe is different. Getting these real-world hospital experiences while being mentored by your professor is how you learn to handle stressful situations."
Delta's program
Future students must complete prerequisite courses, then apply to Delta's program which is five semesters, or two years in length. It's a cohort program, where students enter the program together, take all courses in the same sequence together, and graduate from the program together – building lasting shared experiences and friendships along the way. Delta's program accepts 15 to 17 students annually, ensuring small classes to provide one-on-one teaching.
This style of instruction has been highly successful. For the past several years, 100 percent of graduates passed their licensing exam and 100 percent are employed in their profession.
Remarkable results for a remarkable program.
Learn more about the respiratory care program or any of Delta's 140+ career programs at delta.edu/programs.