Dr. Jelani Cobb to Discuss Race in American Culture
August 31, 2022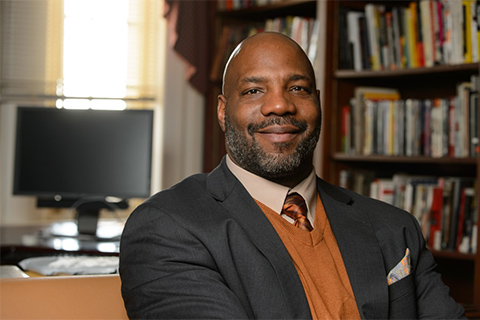 American writer, author and educator Dr. Jelani Cobb will discuss race, history, politics and culture in America on Thursday, October 6 as part of the Delta College President's Speaker Series.
The in-person event entitled, Action, will begin at 10am in the Delta College lecture theater (G160). Cobb will remind us that we hold the "levers of justice." This realization comes with the understanding that we, the people, can move those levers of justice. Moreover, this knowledge provides us with a path forward and hope for our future.
A staff writer for The New Yorker, Cobb is an expert on how race, politics, history and popular culture intersect in America, and is known sharing his brilliant opinions on current events in real time—for example, Cobb is featured in the hit Netflix documentary 13th, which explores the origins of mass incarceration in America. He was also appointed the Dean of Columbia Journalism School in 2022.
Author of the highly-acclaimed book "The Substance of Hope: Barack Obama and the Paradox of Progress," he also writes on more pressing and somber issues, like police brutality, voter access, racial discord, and the partisan polarization. As the preeminent voice on these matters, Cobb eloquently explores how the past looms in our contemporary societal landscape and how we can collectively push towards a more equitable America.
The event is free and open to the community. For more information or for disability-related accommodations, contact Kim Klein at 989-686-9192 or David Baskind at 989-686-9374.
President's Speaker Series
The Delta College President's Speaker Series is funded by the President's Office and the Peter and Barbra Boyse Endowment Fund through the Delta College Foundation. The college brings nationally and internationally renowned speakers to talk about important issues in the world today. The series aims to help broaden knowledge and widen the classroom experience by focusing on civic engagement and challenging the college community to think deeply and to act responsibly.
To learn more about the series and past speakers, visit the President's Speaker Series website.