'A great driver to go back to school': Reconnect student finds opportunity at Delta
November 9, 2021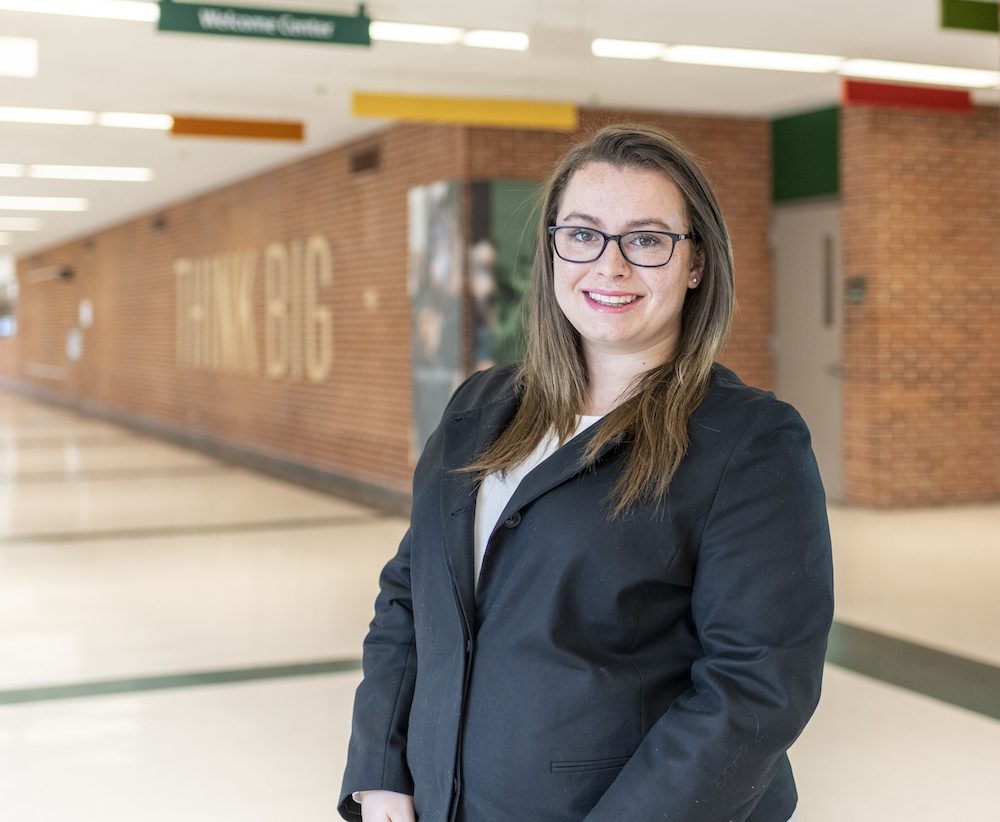 After working for several years as a certified nursing assistant, Breanna Hoyt decided to pivot her plans and return to college this fall to pursue something new.
The Bay City native enrolled at Delta College to work full-time toward a bachelor's degree in business through the 3+1 program with Northwood University. She's attending Delta through Michigan Reconnect, a statewide scholarship program that provides free access to community college for Michigan residents 25 years or older.
Hoyt attended Saginaw Valley State University for nursing after high school, but realized it wasn't for her, so she took some time off, got married and several years later, realized she wanted to go back to college.
"I want to be a leader – I want to make more of a difference in my career," Hoyt said. "Having this scholarship was definitely that driver to say that I can go to school and succeed."
Hoyt, a mother of two, is one of 884 students to receive support through the Reconnect program at Delta since last spring. Another scholarship program, Michigan Futures for Frontliners, provided a tuition-free pathway for individuals who worked in vital industries during the height of the COVID-19 pandemic; more than 3,400 students participated in the program at Delta.
Jason Premo, director of admissions for Delta, said the scholarships give people options they didn't have before.
"From a funding standpoint, the biggest opportunity is that a lot of these folks can now either return to college or enroll for the first time," Premo said. "They now have options and that goal of getting a degree is not out of reach for them."
After receiving her degree, Hoyt plans to work in the healthcare field as a human resources professional. She said the knowledgeable faculty, helpful staff and the ability to take online classes at Delta has helped make the transition back to college a smooth one.
"Delta has provided a good foundation for me to continue to build and reach my goals, and it all started with the opportunity to continue my education through the Reconnect program," she said.
About Michigan Reconnect
The Michigan Reconnect scholarship program, which pays in-district rates, is available for current and future Delta students. It is designed for residents who are 25 years or older, have a high school diploma, have not yet completed a college degree, and have lived in Michigan for at least one year. It covers in-district tuition, fees and contact hours. Other costs will apply. The program launched February 2021.
Learn more at delta.edu/reconnect.
Written by Leah Twilley, Communications Specialist.