Acclaimed actor to bring MLK portrayal to Delta College
January 28, 2020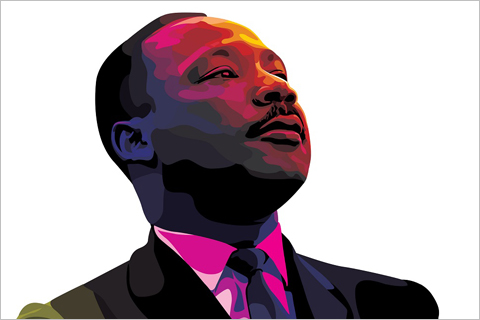 Celebrated actor and advocate Jim Lucas will give a special performance about the life and times of Martin Luther King, Jr. on February 19 as part of the Delta College President's Speaker Series.
The event will take place at 10am in the Lecture Theater (G160) on Delta's main campus. It is free and open to the public.
Lucas has received nationwide acclaim for his recitations and interpretive readings that depict the life and legacy of MLK. He has performed internationally and at more than 200 colleges throughout the country.
His film and television credits include The West Wing, The Wire, 24 and National Treasure 1 and 2, among others. He is currently co-starring in "The Meeting," a play about the lives and philosophies of Martin Luther King, Jr. and Malcolm X.
To RSVP for a class group or for disability-related accommodations, contact series coordinator David Baskind at 989-686-9374.
Visit Delta's events website to learn more.
President's Speaker Series
The Delta College President's Speaker Series is funded by the President's Office and the Peter and Barbara Boyse Endowment Fund through the Delta College Foundation. The college brings nationally and internationally renowned speakers to talk about important issues in the world today. The series aims to help broaden knowledge and widen the classroom experience by focusing on civic engagement and challenging the college community to think deeply and to act responsibly.
To learn more about the series and past speakers, visit the President's Speaker Series website.


Written by Leah Twilley, Communications Specialist.