New partnership with Flint will train students for careers in public water management
December 8, 2020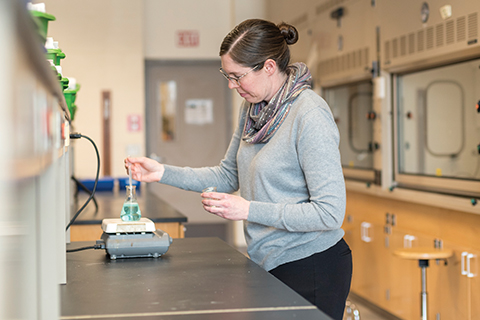 Through a new partnership, Flint area students can attend Delta College to receive training to work in the public water systems workforce, an industry that lacks skilled workers across the country.
The partnership, which was announced December 7 during a virtual press conference, includes Flint Public Schools, the City of Flint and the U.S. Environmental Protection Agency. The new program will provide a clear path to earn an associate's degree and potentially pursue a career at the Flint Public Water System.
"Starting in high school, Delta College will introduce students to this important and rewarding career opportunity," said Dr. Jean Goodnow, president of Delta College. "We're pleased to be involved in this partnership because Delta is one of the few colleges in Michigan to offer a two-year program focused on providing the education and training necessary to work at a public water or wastewater treatment facility."
Beginning January 2021, high school students in Flint can attend Delta as dual enrolled students in the college's two-year water environmental technology program. Several classes will be offered that will be taught by instructors who have experience in the field.
The virtual press conference also included a celebration of progress made to improve and safeguard the quality of drinking water in Flint.
"Partnerships are key to building a better, stronger community. Working with the EPA and our other partners, we will continue moving this community forward," said Flint Mayor Sheldon Neeley, a Delta graduate. "We still have work to do, but we are proud of the progress we are making on behalf of the residents of Flint."
Written by Leah Twilley, Communications Specialist.