Delta students attend climate change conference in D.C.
July 10, 2019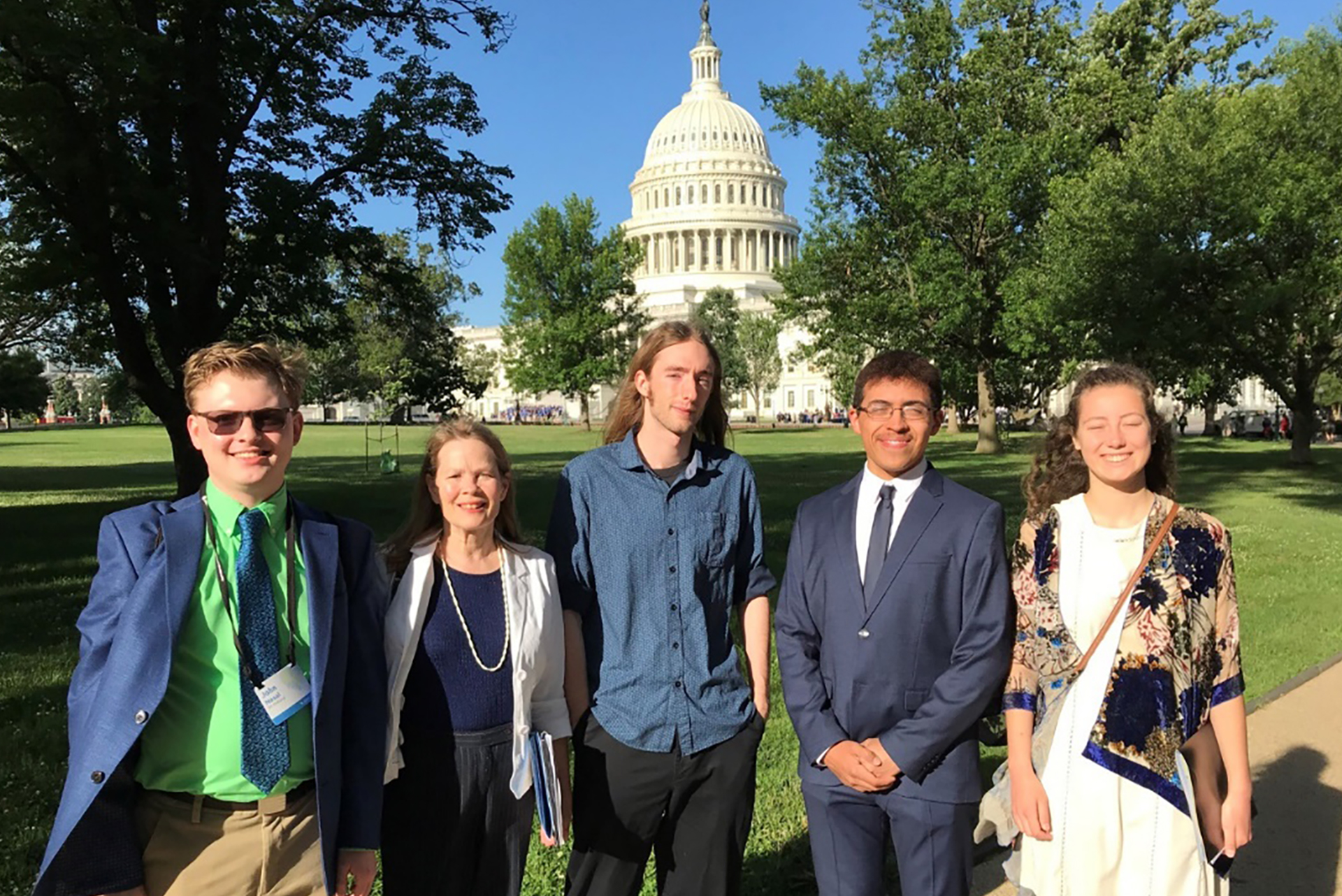 A group of Delta students learned about climate change, lobbied for a significant climate bill and presented their own proposals to local congressional representatives at the Citizen's Climate Lobby Conference in June.
Students Jon Jayo, J.R Nosal, Mary Ellen Kenney and Adrian Hernandez traveled with Associate Professor and Academic Sustainability Coordinator Janis Kendziorski for the two-day conference sponsored by the Citizen's Climate Lobby, a national, non-partisan grassroots organization focused on environmental issues.
At the conference, the Delta delegation joined more than 1,500 people to hear experts speak on climate change and to participate in workshops on how to lobby legislators. The event's focus was HR 763, the Energy Innovation and Carbon Dividend Act, an act presented to congress that is intended to help reduce and even reverse the effects of CO2 emissions.
While in Washington, the Delta group met with Senator Gary Peters, Representative Dan Kildee and Representative John Moolenaar's Environmental Aide, Cliff Burdick. In addition, the students presented two of their own sustainability proposals, one on a national recycling program and one on a K-12 climate science/environmental education program to Peters and Moolenaar.
"Our trip to the was extremely educational and allowed me to see that everyone in the United States has an influential voice which could help change the world," said Nosal, who was Delta's Environmental Club president last year and is transferring to Michigan State University this fall. "My experiences lobbying on Capitol Hill truly reflected the importance of the power of a single action."
Learn More
For more information about the Delta students' trip to Washington, D.C., contact Janis Kendziorski at jwkendzi@delta.edu or 989-513-6064.
Also visit the Environmental Club page to see how it is helping students focus on environmental issues and increasing public awareness about the importance of protecting the environment around Delta College, across Michigan and even globally.