Distinguished Alumni Awards
More than 60,000 graduates across the world proudly claim Delta College as the foundation of their education. It is through that education that they have achieved great success – in their communities and in their careers.
We are so proud of our graduates.

Once a year, through the Distinguished Alumni Award, we are honored to recognize certain individuals who have made a significant contribution to Delta and its students.
We consider the following criteria when we make our selections:
Delta College graduate. Either a degree or certificate.
Visibility and Respect. The individual is known for positive reasons and judged to be a valuable and esteemed member of the community.
Professional Achievement and Career Distinction. The individual attained prominence through his or her efforts that form a record of accomplishment impressive to the citizens of the Great Lakes Bay Region.
Service to Society. The individual exhibits integrity and a demonstrated commitment to service through an interest in bettering the lives of others through volunteer efforts.
Service and Support to Delta College. The individual's deeds and actions reflect the importance of his or her educational training, and pride in and loyalty to Delta College, as demonstrated through his or her interest in and support of the College and its programs and activities.
Meet our current winner
The 2023 recipient of the Delta College Distinguished Alumni Award will be honored at a dinner held in May 2023.
Brenda Moore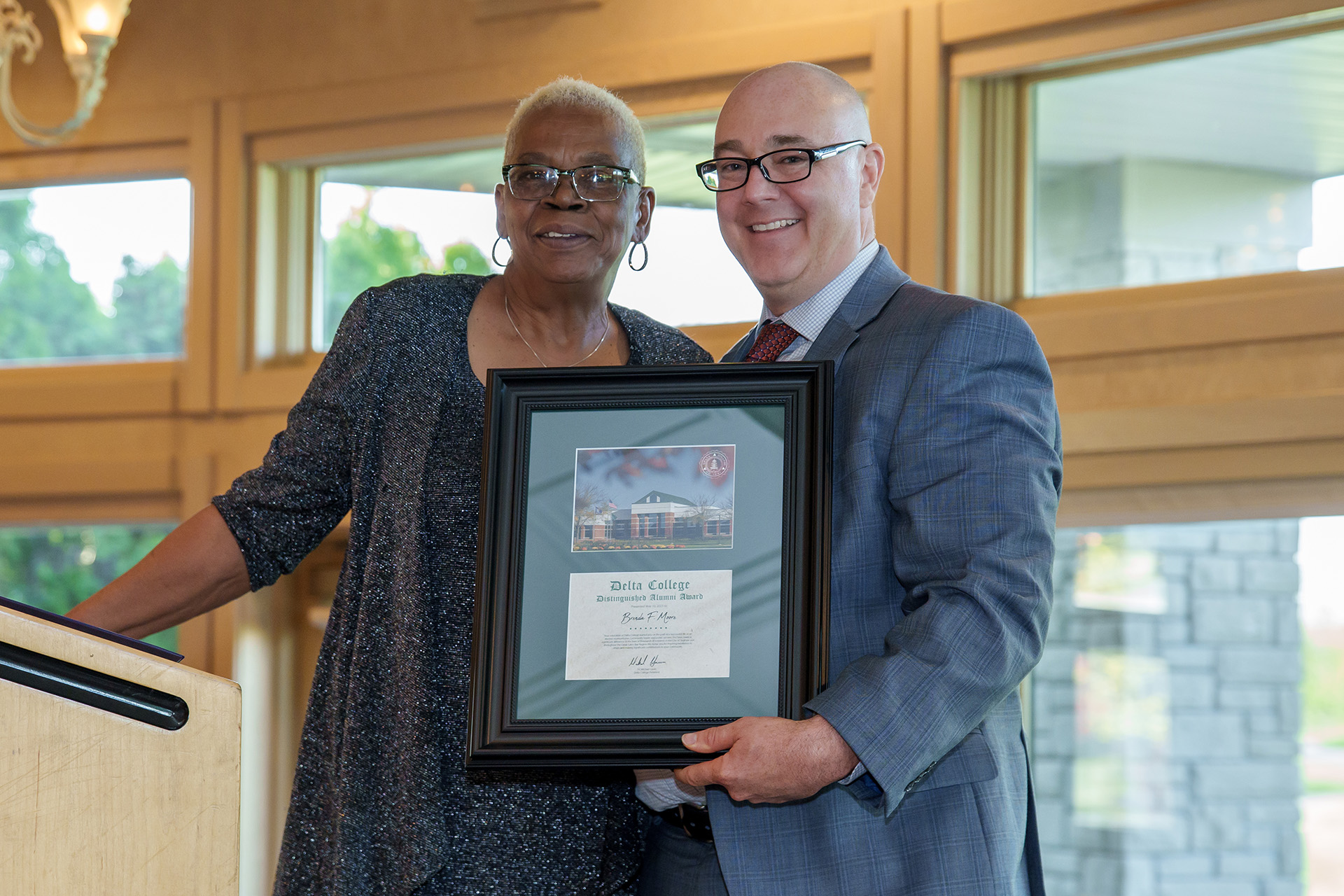 Ms. Moore graduated from Delta College in 1987 with an Associate of Arts degree. She is a life-long resident of the city of Saginaw, where she graduated from Saginaw High School. She was elected to the Saginaw City Council in 2013 and currently serves as Mayor, and has been heavily involved with the Michigan Municipal League where she served on the Board of Trustees and as its President.
Moore has served as 2nd Vice President for the Michigan Black Caucus of Local Elected Officials, President of the Elected Officials Academy, and the Municipal Finance Committee. Mayor Moore is also a member of the City/County School Liaison Committee and hopes to positively impact our youth through her position on City Council. She is a member of Greater Renaissance Baptist Church and often volunteers whenever and wherever she is needed to serve in her church. Brenda enjoys attending the many summer events in the city, including Jazz on the Jefferson, Light Up the City, and the Friday Night Live concerts.
Past winners
2017 - Eugene D. Mossner, Saginaw; and James N. Stamas, Midland
2016 - Fred L. Borchard, Frankenmuth; and Dr. Annette Rummel, Frankenmuth
2015 - Kathryn (Dunn) Langenburg, Bay City; and Robert Sherman, Bay City
2014 - No recipients
2013 - Ralph Isackson, Bay City; and Thomas Tabor (passed away in 2014)
2012 - Mary Anne Ackerman, Frankenmuth; and Norman Braddock, Saginaw
2011 - Gregory Branch, Saginaw; Rhonda Provoast, Hale; and Robert Stafford, Midland
2010 - Dr. Ronald Miller, St. Johns
2009 - Myron Greene, Midland
2008 - Dr. Dennis Hensley, Fort Wayne, Indiana
2007 - Alice Gerard, Bay City
2006 - Dr. Jack Nash, Saginaw
2005 - Joseph Rivet, Bay City
2004 - Wilmer Jones Ham McZee, Saginaw
2003 - Joaquin Guerrero, Saginaw
2002 - Steven Morello, Saginaw
2001 - Dr. Audrey Stryker, Midland
2000 - Scott Seeburger, Midland
1999 - Paul Rowley, Bay City
1998 - Dr. Roger Kahn, Saginaw
1997 - Penny Phelps, Key West, Florida
1996 - Charles Braddock (passed away 2013)
1995 - David Gamez, Saginaw
1994 - William Hargreaves, Midland
SUCCESS TIP: Keep going. Don't give up.
Don't lose sight of your passions, your dreams and your goals when you graduate. Delta College is a one step in a line of milestones to reach your dreams.
Don't give up. Keep going, just like our award winners.
---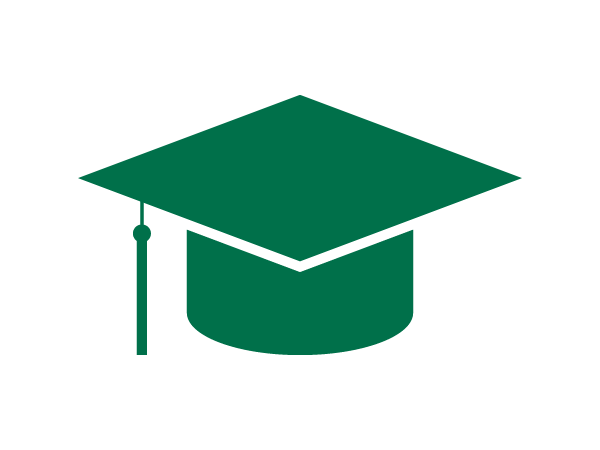 1 in 8 people in our community age 17-70 has taken a class at Delta College.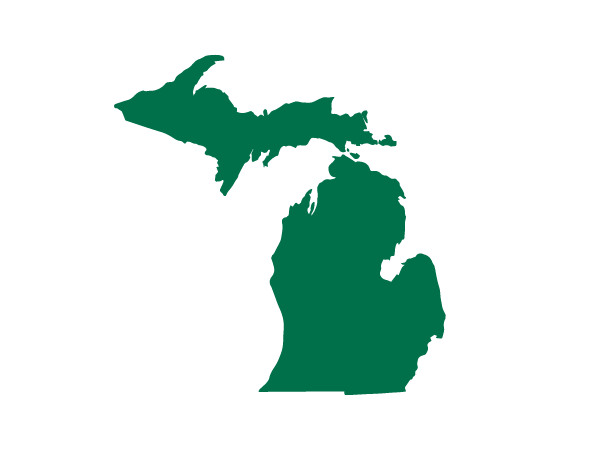 80% of graduates from the last five years live in the Great Lakes Bay Region, while 97% live in Michigan.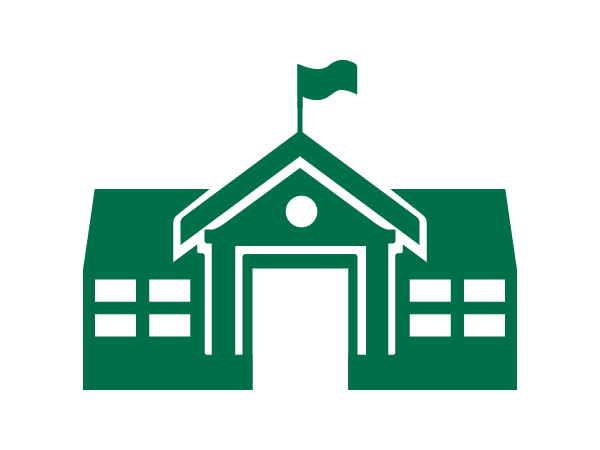 Delta College is the fourth largest employer in the area.
---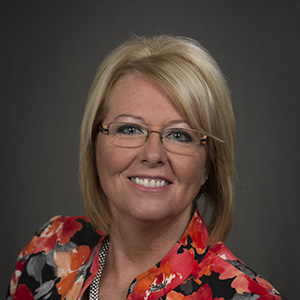 "I remain excited and honored to have been selected a Distinguished Alumni Award recipient in 2016. My Delta College experience provided me with confidence. I learned how to learn at Delta College and so much more... Thank you again most kindly for this honor. I will forever be proud to call myself a Delta College Alumna!"
Dr. Annette Rummel
President/CEO, Great Lakes Bay Regional Convention & Visitors Bureaus
of Bay County, Midland County and Saginaw County"
Member of the Delta College Foundation Board of Directors