Fast Start™ Training Programs
Delta's Fast Start™ training programs are a great way to gain some valuable skills that local employers are looking for. All programs are accelerated and range from 3.5 to 13 weeks. That means you can get the tools you need to start working faster.
Funding support for training costs may be available for those who qualify. Individuals are encouraged to visit a Great Lakes Bay Michigan Works! offices in Bay, Midland, Saginaw Gratiot and Isabella counties to learn more about training options. Qualifications vary based on type of training. All programs require a high school diploma or GED and WorkKeys® testing.

WHEN TO APPLY
Delta College Fast Start™ is a short-term, non-credit job training program. We only run the training when employers are projecting open jobs. Meaning, you get trained just in time for hire and a new career. Training is provided only on skills employers say you need to do the job.
Delta Fast Start™ has been developed for a number of roles including customer service representative, business processes, CNC, chemical processing operator, advanced manufacturing, advanced battery manufacturing and solar manufacturing.
Over 1,110 people have been trained through the Delta College Fast Start™ programs with full-time job placement rates over 90% making this program highly effective at addressing talent needs.
When we are recruiting for the next training, applications for Fast Start™ are posted on this page.
Don't see one now? Don't worry, you can join our interest list and we will email you an application and dates for when the next training will begin.
Training Programs
Computer Numeric Control (CNC)
Manufacturing Assembly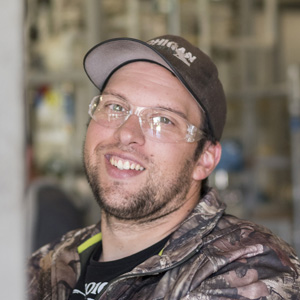 "The hands on portion of the class is extremely helpful and makes the classroom materials easy to translate to real world experiences. There is no other program in the area that gives you the experience this class does with such a great opportunity for employment."
Spencer Mulder
Chemical Process Operator Fast Start™ Graduate