Occupational Analysis (DACUM)
Developing a Curriculum (DACUM) is an innovative approach to occupational analysis. It is also very effective for conducting process, functional and conceptual analyses for all occupations including STEM.
Identify & Build STEM Skills
Business and Industry
Businesses can use DACUM to identify skills and behaviors necessary to complete tasks and provide on-the-job training or update job descriptions. DACUM allows for businesses to use local research-based, relevant and up-to-date information on competencies needed to perform the job. It can also be used as a tool for employee career development and has the ability to describe job operations, processes and systems to meet quality requirements.
Educators
Middle and high school teachers and counselors can use DACUM to better understand the tasks that a particular job would perform and what employee behaviors are needed to be successful. This will lead to improved counseling and advice on careers and co-op and internship opportunities the student should explore. DACUM is also well suited for competency-based education (CBE) and performance-based training (PBT) programs which require rigorous identification of worker competencies.
How it works
DACUM is built on three concepts:
Expert workers can describe and define their job or occupation more accurately than anyone else.
An effective way to define a job or occupation is to precisely describe the tasks that expert workers perform.
All tasks, when performed correctly, demand the use of certain knowledge and skills; tools, equipment, supplies and materials; and positive worker behaviors.
The result is an occupational profile which serves as a solid base upon which new CBE and PBT programs can be developed or existing programs updated at higher education institutions.
Delta College certified DACUM facilitators worked in conjunction with industry experts to perform nursing analyses and a comprehensive study of RN need in the region. Due to the significant need for qualified welders in the region, a DACUM was also completed for welders.
These were sponsored by the STEM Talent Institute at Delta College and produced for the Great Lakes Bay Region Workforce.

RN Occupational Study (PDF)
DACUM for Registered Nurse (PDF)
DACUM for Welders (PDF)
For more information on DACUM, or to have one performed for your business, contact Jennifer Carroll at jennifercarroll@delta.edu.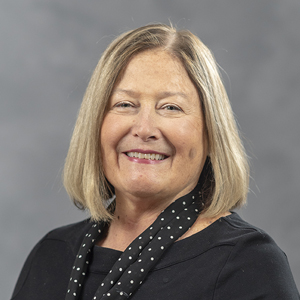 "A DACUM was created by RNs and RN supervisors for RNs and vetted by the working professionals throughout the GLB region creating an accurate picture of the duties performed on the job. Nurses can use this to more clearly understand the fundamental skills needed and seek training opportunities to strengthen their skills. Employers know what skills to require and support professional development in order to make a stronger workforce and better care for patients."
Virginia Przygocki
Dean of Education and Business Partnerships
Delta College