Student Leadership
When our students decide to start leading sustainability efforts, we know we're doing something right!

green clubs & organizations
Our student clubs and organizations help to keep our campus green by participating in monthly recycling fundraisers. The collection of returnable beverage containers offers an opportunity for student clubs and organizations to fundraise and/or donate to charitable organizations. Our students are leaders in educating our campus on waste reduction and the value that recycling brings to our environment.
Sustainability Reps
At Delta, our students get it. They get that sustainability matters, and everyone has a role when it comes to being green. Sustainability Reps can be seen around campus educating their peers on how they too can be energy stewards on campus and in their communities.
Sustainability Reps are Delta's Ambassadors for:
Campus energy conservation (Power of a Single Action)
Reduce. Reuse. Recycle.
Sustainability travel abroad programs
Ride share and bus transportation
Water refill station awareness
Green grad
Passionate about being "green"? Get involved!
GREEN TIP: Bring your own water bottle!
Every day, students on campus contribute to our green philosophy by using over 40+ water bottle refill stations. In a single year, the college diverts, on average, about three tons of beverage containers from landfills.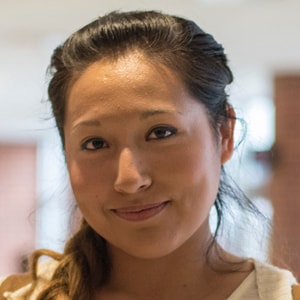 "Being a Sustainability Rep for Delta has helped me become more environmentally conscious. I feel more confident that with each of us taking small steps toward being more eco-friendly, we can make this planet a better place for generations to come!"
Andrea Diaz
Sustainability Rep