Broken Bandwidth: Mental Health Vulneralbility in the Lockdown Generation
March 10, 2023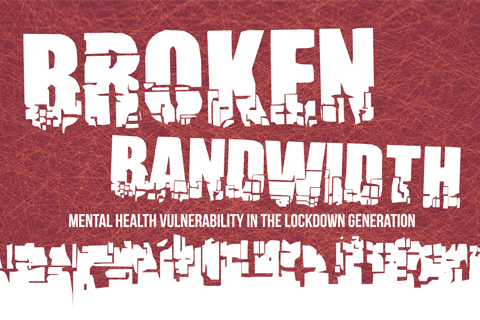 The Delta Political Forum Series is pleased to invite the Delta community to its Winter 2023 semester event, "Broken Bandwidth: Mental Health Vulnerability in the Lockdown Generation," to be held Tuesday, March 21, from 10-11:30am, in the Delta College Commons.
This deliberative-dialogue-style event will address the causes of rising mental health issues among college students, solutions the Michigan legislature is considering to address the problem, and what resources are available at Delta College and in the community.
With a panel of "experts" at the front, the audience will be organized into round tables, providing a discussion and opportunity to report from each table. Such a "deliberative dialogue" is intended to help attendees develop better-informed opinions, practice civil dialogue, and allow the panel to hear from those they serve.
The expert panel will include Erica Robb, Delta College Student Success Counselor; Roseann Wild, Mental Health Counselor at Great Lakes Bay Health Center; Alen Bolter, Associate Director of the Community Mental Health Association of Michigan; and Brett Boswinkle, Director of Mental Health Center at SVSU.
Rosann Wild, who will be on the panel, explained why the pandemic's lockdowns affected young adults' mental health. "There's a huge amount of anxiety in isolation," she said. "Their cognitive development is still happening, and they don't have any feedback. They depend a lot on the interaction of their peers to develop who they are going to be."
Lisa Lawrason, Delta College political science professor and chair of the Delta political forum series, said that she and other faculty have witnessed how mental health barriers can inhibit student success. "We wanted to organize a forum that would give our students hope that they are not alone and that help is on the way," she said.
This event is free and open to the public. For more information, contact Lawrason at 989-686-9509.