"Dark Universe" premieres at the Delta College Planetarium
May 24, 2023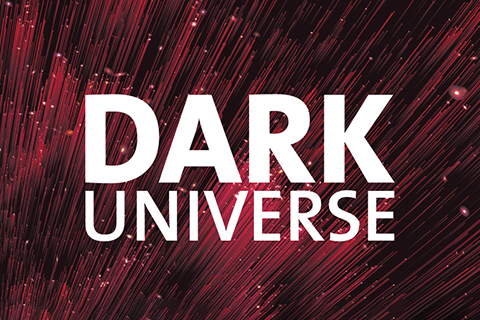 "Dark Universe" will premiere at the Delta College Planetarium on Saturday, June 3 at 3:30pm and run every Saturday at 3:30pm through August 19 - except July 1.
Narrated by Dr. Neil deGrasse Tyson, astrophysicist and prolific science communicator, the visually stunning production takes audiences through pivotal discoveries and breakthroughs that have led astronomers to confront two great cosmic mysteries: dark matter and dark energy.

Created by an award-winning team at New York's American Museum of Natural History, "Dark Universe" is an immersive theater experience based on authentic data from NASA and European Space Agency missions, ground-based telescopes, supercomputer simulations, and research conducted at global institutions.

"The Delta College Planetarium is privileged to bring in the best dome theater program on the subject," said Mike Murray astronomer and planetarium manager. "The full surround experience offers visitors of all ages front-row seats to the beauty and mystique of our universe with scientifically accurate and stunning visualizations."

"Dark Universe" is family-friendly, with every 30-minute screening accompanied by a short presentation about the current night sky and hot topics. General admission tickets are $7 for adults, $5 for children 3-18, seniors, students and military. Tickets are available online at www.delta.edu/calendar/planetarium.html or on-site.
The Delta College Planetarium is located at 100 Center Avenue in downtown Bay City. For more information, go to www.delta.edu/planetarium or call 989-667-2260.