Delta College board of trustee member, staff honored by NAACP
September 7, 2023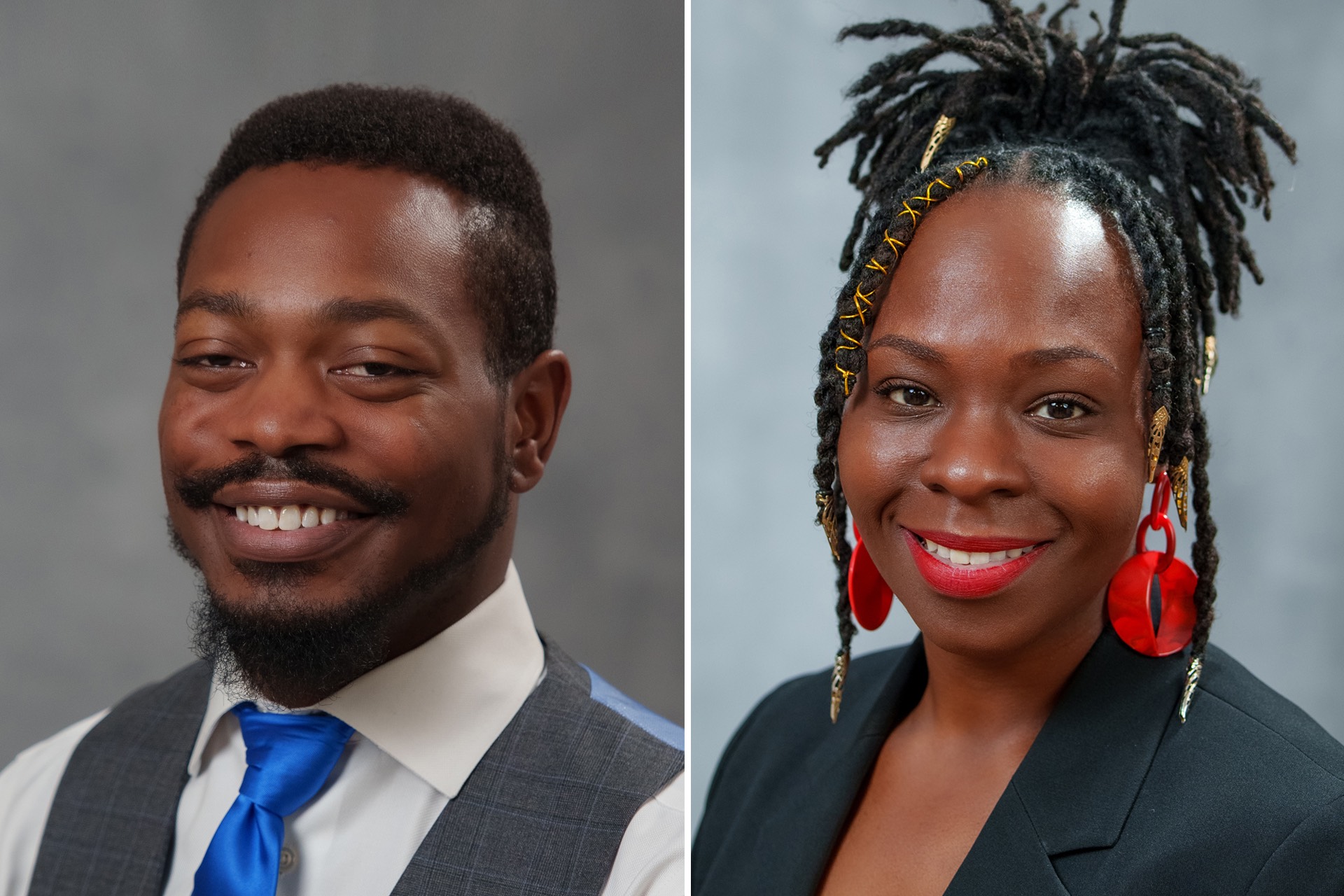 The NAACP Saginaw Branch is recognizing two individuals from Delta College for their outstanding achievements and services to others.
Brandell Adams, second chance pell coordinator/student success advisor, and Arshen Baldwin, board of trustee member for Saginaw County and educator for Saginaw Public School District, are recipients of the 2023 Young Professionals Award. They are among a group of 13 successful young people in careers across the job spectrum who are receiving this award.

Adams and Baldwin will be presented the award during the NAACP 52nd Annual Freedom Fund Celebration: Thriving Together, which will be held on Sunday, September 24 at 5pm at the Horizons Conference Center in Saginaw. Joe Tate, Michigan's Speaker of the House, will be the keynote speaker.

Adams says this award will further amplify Delta College's efforts to strengthen access for incarcerated students at the Saginaw Rehabilitation Facility to excellent education.

"I am elated to learn of my impending recognition. The focus on my work adds even more excitement to the role," Adams said. "Delta College provides access to a world-class education for our incarcerated students at the Saginaw Rehabilitation Facility. I am truly humbled and honored to be a part of this work and even more so to be recognized publicly."

Baldwin, who joined the board in 2021, says she is "deeply grateful" for the honor and is motivated to impact her community further.

"Through my work as an educator and philanthropist in the Saginaw community, I have strived to make a positive impact," Baldwin said. "It is truly humbling for my efforts to be recognized with this distinguished honor from an organization as iconic as the NAACP. I am thankful for this acknowledgment and will continue promoting equity and opportunity in Saginaw."

To purchase tickets, visit Eventbrite. For more information, contact the NAACP Saginaw Branch office at 989-752-0614 or email saginawnaacp@gmail.com.
By Ashley Terrell, Writer.