Delta College names new dean of enrollment
May 24, 2023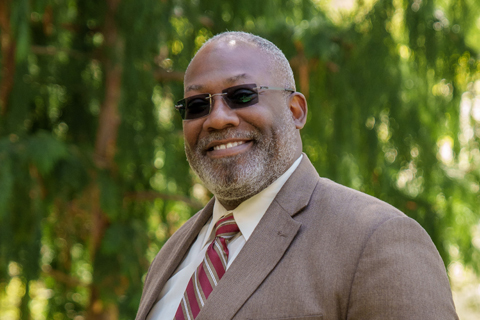 Delta College's leadership team has announced the appointment of James Perry as the new dean of Enrollment Access in Student and Education Services.
Perry, who began his role on May 8, will oversee enrollment services, including admissions, records and registration and financial aid.

"We are excited to have James join Delta. He is focused on student success and always asking questions about how to serve our region better," Delta College President Dr. Mike Gavin said. "As a native of Saginaw, his roots in the community will serve us well in our work to be the community's college."

James earned a Bachelor of Arts in psychology from Tuskegee University, a Bachelor of Arts in pastoral ministry from Aenon Bible College, a Post Baccalaureate in mental health counseling from Capella University, and a Master of Science in Psychology from Grand Canyon University. He is working on completing a Ph.D. in integrative public policy and development at Tuskegee University.

Perry's return to the region marks a new chapter to impact the community by increasing a college-going culture and ensuring that Delta is a driving force for increased educational attainment.

Throughout his extensive higher education background, particularly in student affairs, he served as an admissions counselor, recruiter and Interim Dean of Student Services. He currently serves as the director of admissions and recruitment at Tuskegee University.

"I am looking forward to contributing to the vision of Delta College and servicing the greater tri-county area," Perry said. "Coming back after 30 years with a different perspective and purpose of service, I feel that I can make an impact in helping students receive educational attainment and opportunities to achieve their dreams."
By Ashley Terrell, Writer.