Ignite Your College Career with the Delta College SPARK Program
April 20, 2023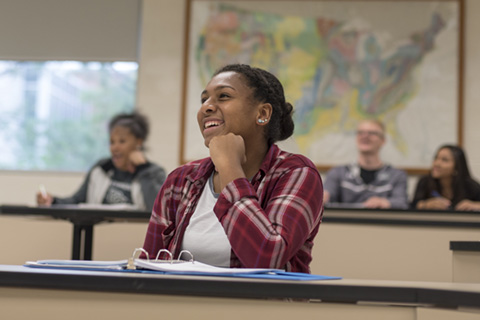 SPARK is a 5-week college prep program to boost your English and math skills...and it's free!
The SPARK Program helps 2023 high school graduates by providing them with the knowledge they need to be successful in college. It will boost skills in English and mathematics, explore college resources, complete your FAFSA (financial aid) application, gain student success skills, explore career options, go on field trips, and more.

Only 25 students will be accepted into Delta's SPARK program, which runs from June 19-July 27 (with the week of the 4th of July off), Monday through Thursday from 8:30am to 3pm on Delta College's main campus.
Plus, students in this program will receive
Gas cards to use toward transportation costs
Free loaner calculators and laptops available throughout program
Classroom supplies – backpack, notebook, pens, pencils and more
Free breakfast and lunch each day
College skill-building activities
Melissa Haswell, SPARK Program coordinator and associate dean of the science and mathematics division, said the program receives funding from the State of Michigan and is administered by the Michigan Community College Association. The effort is in support of community colleges' mission to assist recent high school graduates who may have experienced interruptions to in-person learning or would like to learn more about academic and career opportunities in the Great Lakes Bay Region.

With limited seats available, apply now through the Delta SPARK form. The application will remain open until all seats are filled.

For more information, contact Sherry Lefevre at sherrylefevre@delta.edu or 989-686-9245.