Delta College Class of 2023 celebrate their journey to commencement
May 1, 2023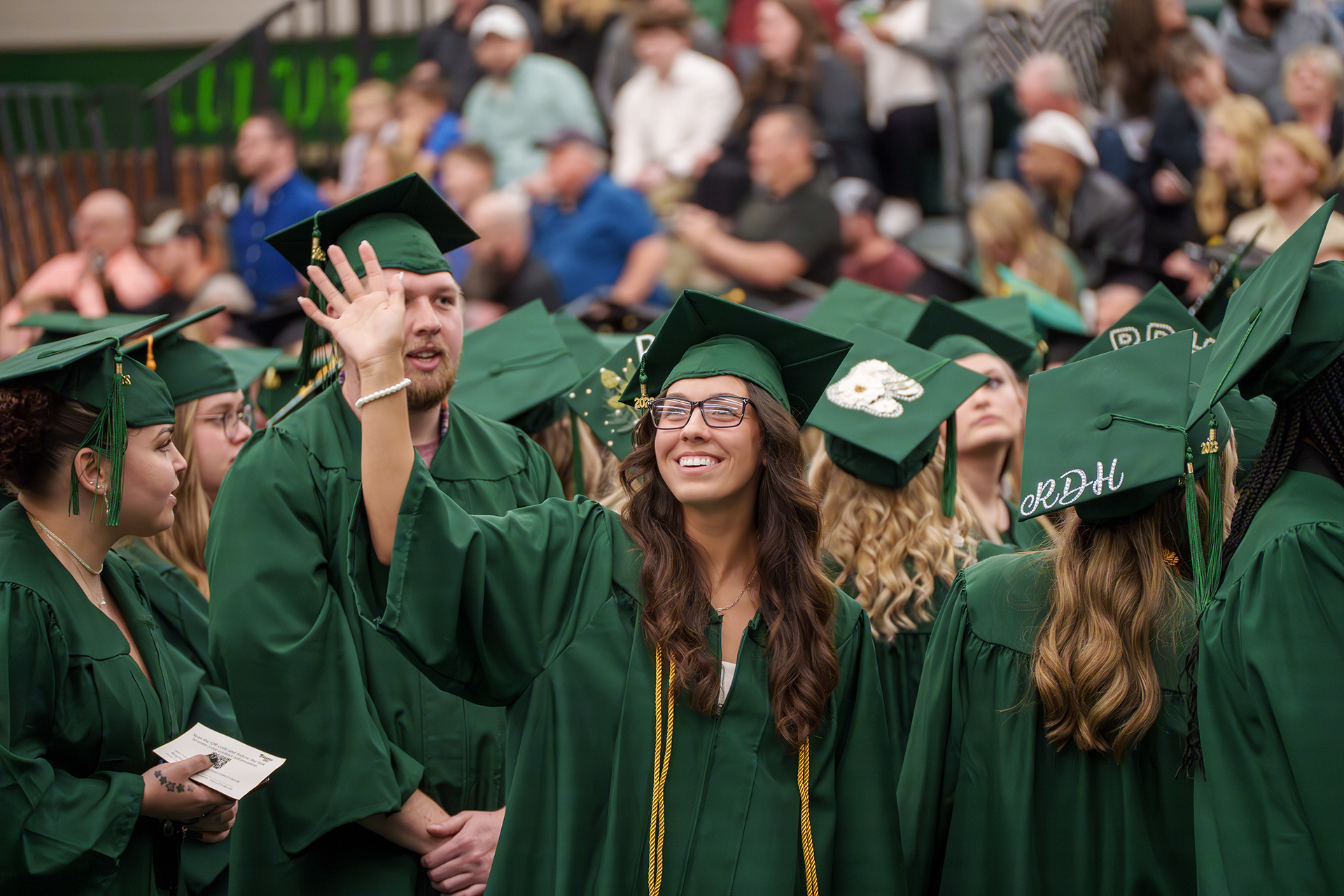 April 28 marked a rite of passage as 330 recent graduates crossed the stage in the Pioneer Gymnasium at Delta College's 62nd commencement ceremony.
Faculty, staff and loved ones gathered in honor of the Class of 2023, recognizing their journey of persistence.

Delta College President Dr. Gavin gave remarks, as did two student speakers, Sesa Graham and Simone Hardy.

"Time is the most valuable thing we have and that we can give. It is our collective hope that your time here at Delta will be treasured. That you felt seen and heard because we see your value. We cared about enriching you, we believed in your dreams, too, and we met you where you were to guide here and beyond," Gavin said.

Graham, from Caro, former Editor-in-Chief of the Delta Collegiate newspaper, graduated with an associate degree in applied arts in journalism and integrated media and wants to write for a mental health organization.

She said her journey back to college was "challenging" but was encouraged by the community Delta provided her to thrive.

"In my first year of college, I was diagnosed with depression. There were times when I felt like giving up, but I knew I needed to keep pushing through," Graham said. "Soon, I discovered countless opportunities and a second family here. The Delta community welcomed me with open arms, supported me through challenges, and celebrated my successes."

Hardy, from Saginaw, served as Delta College Nursing Association president. She plans to complete her bachelor's and master's degrees in nursing at Saginaw Valley State University to become a nurse practitioner.

She reflected on her challenges to balance the demands of school, her children, and a "difficult medical condition." Still, she refused to quit when it was suggested.

"I shared with my nursing professors and classmates what was going on. A part of me feared judgment or scorn, but that is not the sort of spirit that represents Delta College. I received more support than I thought possible," Hardy said. "I remain humbled by the care and support I received."

The commencement ceremony is available to watch on Delta's Facebook page.
By Ashley Terrell, Writer.