Delta Faculty, Andrew Rieder, Completes Mural
June 30, 2022
Over the course of a year – during all weather conditions – a Delta College professor created a 16-foot-by-72-foot building mural located in the heart of downtown Sanford.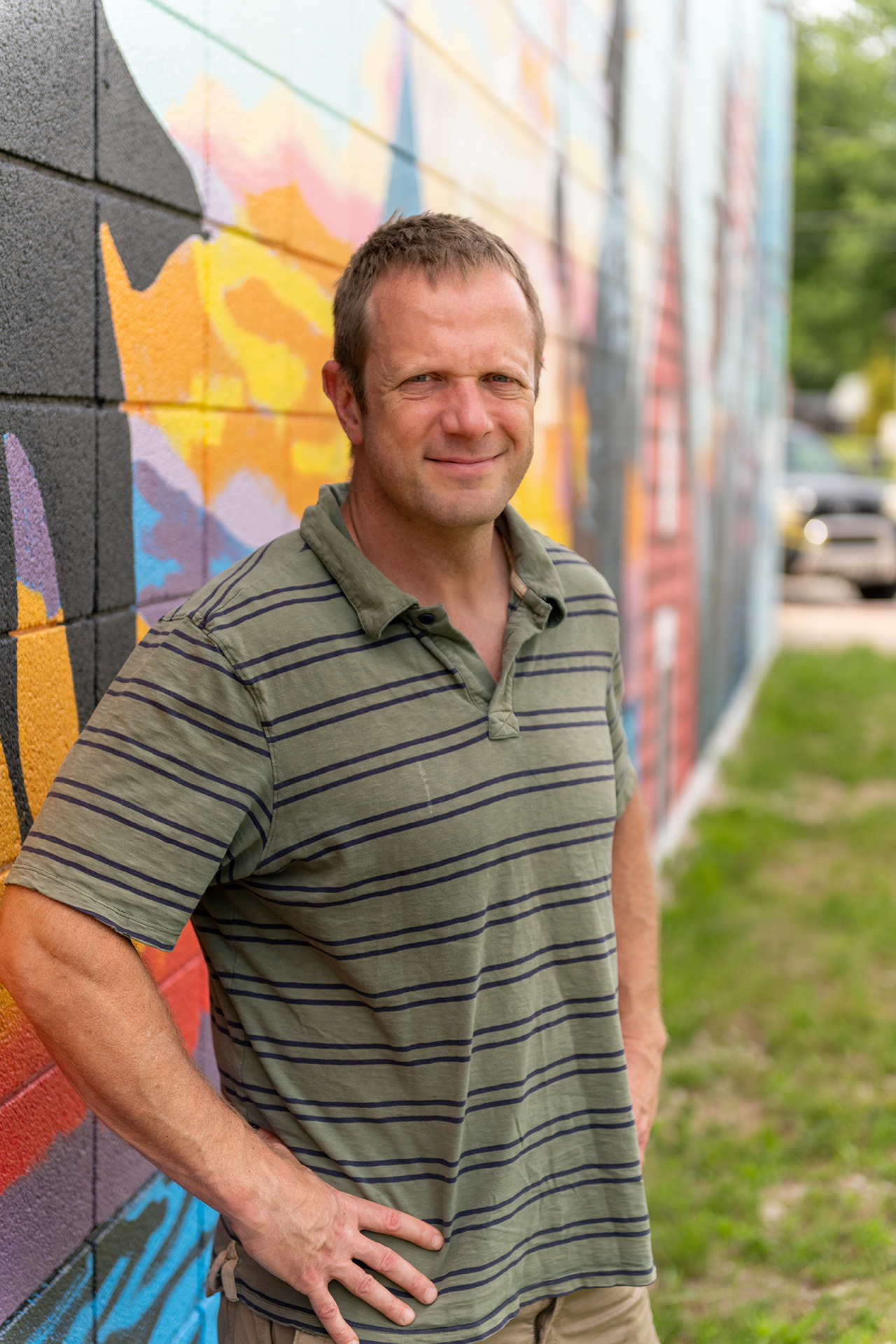 The mural, "Shine-On Sanford," was designed and painted by Andrew Rieder, associate professor of art. It represents Sanford's heritage, spirit, strength and resilience, as the town continues to recover from damage caused by flooding from two dam failures in 2020.
From start to finish, the mural took about 200 hours to complete.
"I am extremely proud of the final product," Rieder said. "The process gave me a renewed sense of artistic and professional purpose."
Rieder began the project in June 2021, when Delta Trustee and Sanford resident Stacey Gannon approached him with the idea. He said it was a tremendous opportunity and learning experience.
"I had never painted a mural on site before or painted an image on cinderblock or worked on scaffolding," Rieder said. "The whole experience was a good reminder that the foundational principles of art and design that I teach in the classroom are applicable in all visually creative endeavors."
He finished the mural in June 2022. It is located at 335 W Saginaw Rd.