Reach for the stars: Professor one of six chosen for NASA workshop
June 14, 2022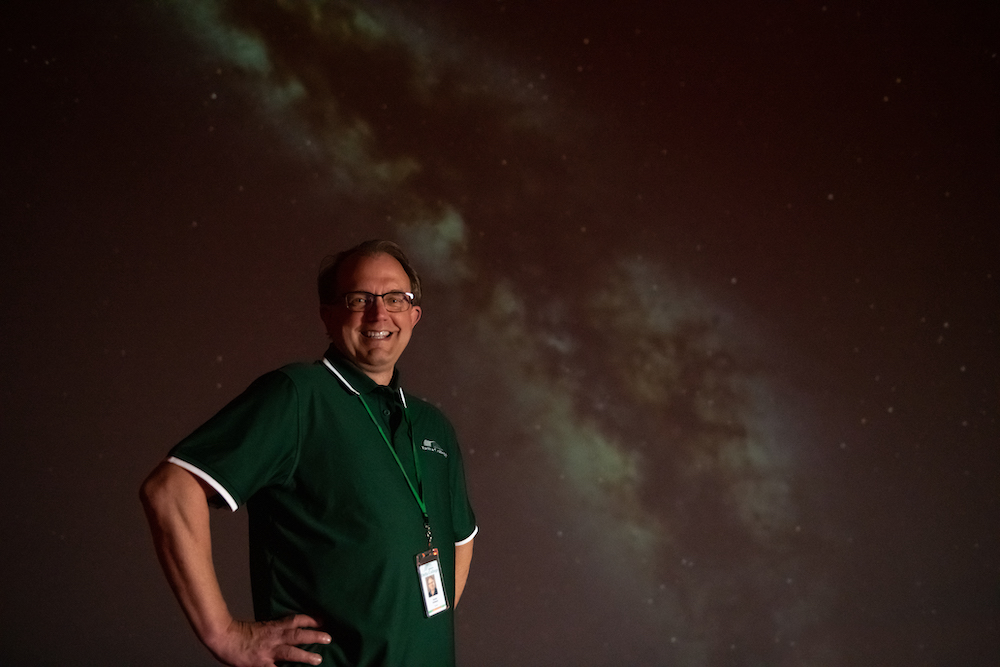 Ron Schlaack is about the embark on the journey of a lifetime.
He will make Delta College history as one of six two-year college professors in the country selected by NASA to participate in a physics workshop in Puerto Rico.
Schlaack, professor of physics, will serve as a Space Physics Ambassador at a gathering of the NASA Heliophysics Education Activation Team, an initiative that leads the development of astrophysics instruction for college and K-12 curriculum. The workshop, organized in partnership with the American Association of Physics Teachers, will take place June 27-30 in San Juan.
After attending several virtual AAPT events during the pandemic, Schlaack was encouraged to apply for the workshop.
"I feel over-the-top excited to be selected for this experience and for what I'll learn from my peers," he said.
Schlaack, from Owosso, became a full-time professor for Delta in 2011. After working as a defense contractor and for his family-owned printing company, he discovered teaching and hasn't looked back.
"I love teaching and I love when my students say, 'I don't understand' or ask, 'Can you explain why?'" he said. "I enjoy the challenge of showing them how amazing physics can be."
Schlaack plans to share what he learns at the workshop with his colleagues at Delta, in hopes they can find the information useful for their lesson plans.
Schlaack has a bachelor's degree in astrophysics from Michigan State University and a master's degree in physics from Purdue University. He is a space weather enthusiast.
Written by Leah Twilley, Communications Specialist.
Photos by Matt Brown, Multimedia Content Coordinator.