Spring athletics: Students, coaches prepare for new season
March 31, 2021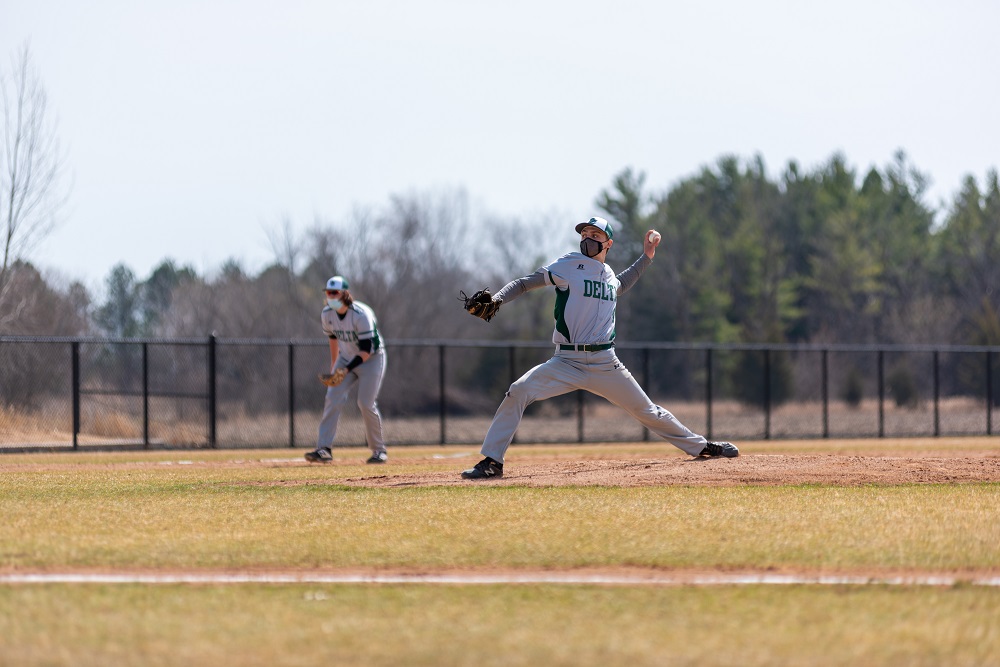 This spring, the athletic facilities and outdoor fields at Delta College are full of students training for a much-anticipated season of sport.
Dozens of student athletes in four sports – baseball, golf, soccer and softball – are participating this year, which includes new safety protocols and newly constructed recreational fields on campus.
This season is an especially important one, said Karl Rishe, vice president of Student and Educational Services.
"It is important for our students to get a chance to compete because they didn't get a season last year," Rishe said. "When we compete, we learn how to be a good teammate, we learn a great deal about ourselves and we get the opportunity to represent Delta. It's a special feeling to put that jersey on and check in to a game."
Dionne McCollum, director of Athletics, said following a successful trial run, a limited number of spectators will be allowed to attend games. For each sport, two spectators per athlete can attend; visiting teams are invited to bring up to 20 spectators.
"It's a different kind of energy when fans, parents and friends are at games," she said. "We want to make sure we're keeping everyone safe while giving our athletes the experience they deserve."
Men's and women's basketball are currently completing successful seasons, with both teams placing in the NJCAA top 20 national rankings. Baseball and softball began in mid-March. Soccer and golf will kick off in early April.
See a schedule of events at deltapioneers.com. Livestreams of each game are still available to view for free.
Written by Leah Twilley, Communications Specialist.