Longtime math professor to receive Spirit of MLK Award
January 13, 2021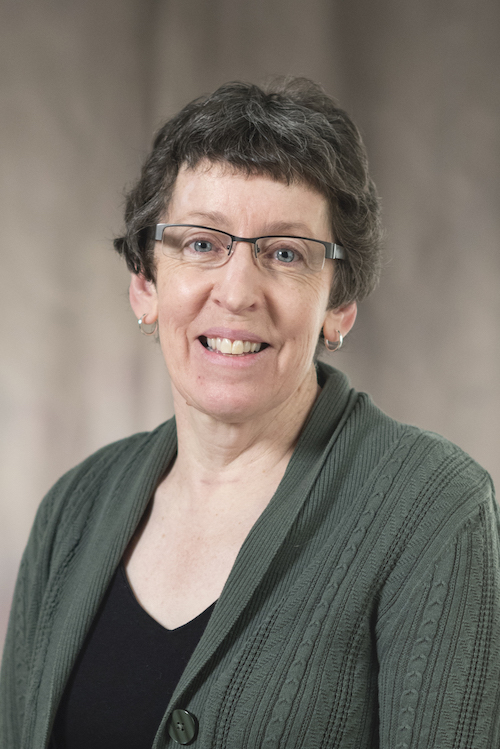 Beth Kelch, associate professor of mathematics, has been named the 2021 recipient of the Spirit of Martin Luther King, Jr. Award.
Kelch, who is also co-coordinator of the Faculty Center for Teaching Excellence, will receive the award January 18 at the 25th annual Martin Luther King Jr. Unity Luncheon, taking place virtually this year.
"I am deeply honored and humbled that my small efforts to deepen Delta's understanding of racial issues would result in receiving this award," Kelch said. "The spirit that drove Dr. King's passion, action and hope is the same spirit that encourages me to engage in this work."
Kelch, from Cleveland, earned a bachelor's degree in mathematics from the College of Wooster in Ohio. She joined Delta in 2004 as an adjunct instructor and structured learning assistant. Inspired by her hard-working students, so she decided to go back to college to earn her master's degree in mathematics education from Florida State University. She became a full-time math instructor in 2013.
She is a member of the Diversity, Equity and Inclusion Council at Delta and participates in Achieving the Dream initiatives. She also serves on the Board of Directors for Fostering Hope in Michigan, a nonprofit organization that serves the needs of foster children and teens. Kelch and her husband Rob have three children.
Kelch thanks several colleagues for their support and education: Loyce Brown, Angela Guy-Lee, Katrina Nichols, Lula Woodward and Michelle Iqbal.
The award is presented by the Delta College Black Faculty and Staff Association and the Saginaw chapter of Alpha Phi Alpha, of which MLK was a member. Each year, BFSA members select an employee whose service to the college and community exemplifies the spirit of MLK's work and values.
Past Award Recipients
2020 – Carlos McMath
2019 – John Neal
2018 – Veronica Bond
2017 – Monica Hernandez-Alaniz
2016 – Rosemary Reeves
2015 – Dr. Linda Holoman
2014 – Dr. Charissa Urbano
2013 – Carl Ruth
2012 – Beverly Westbrook
2011 – Mary Beth Looby
2010 – Dr. Jean Goodnow
2009 – William E. Ketchum, Jr.
2008 – Teresa Stitt
2007 – Katrina Nichols
2006 – Joan Sabourin
2005 – Jack Crowell
2004 – Neville Britto
2003 – John Pugh
2002 – Willie Thompson
2001 – Dr. Betty Jones
Written by Leah Twilley, Communications Specialist.