Women's soccer finishes season with second-place win
November 17, 2021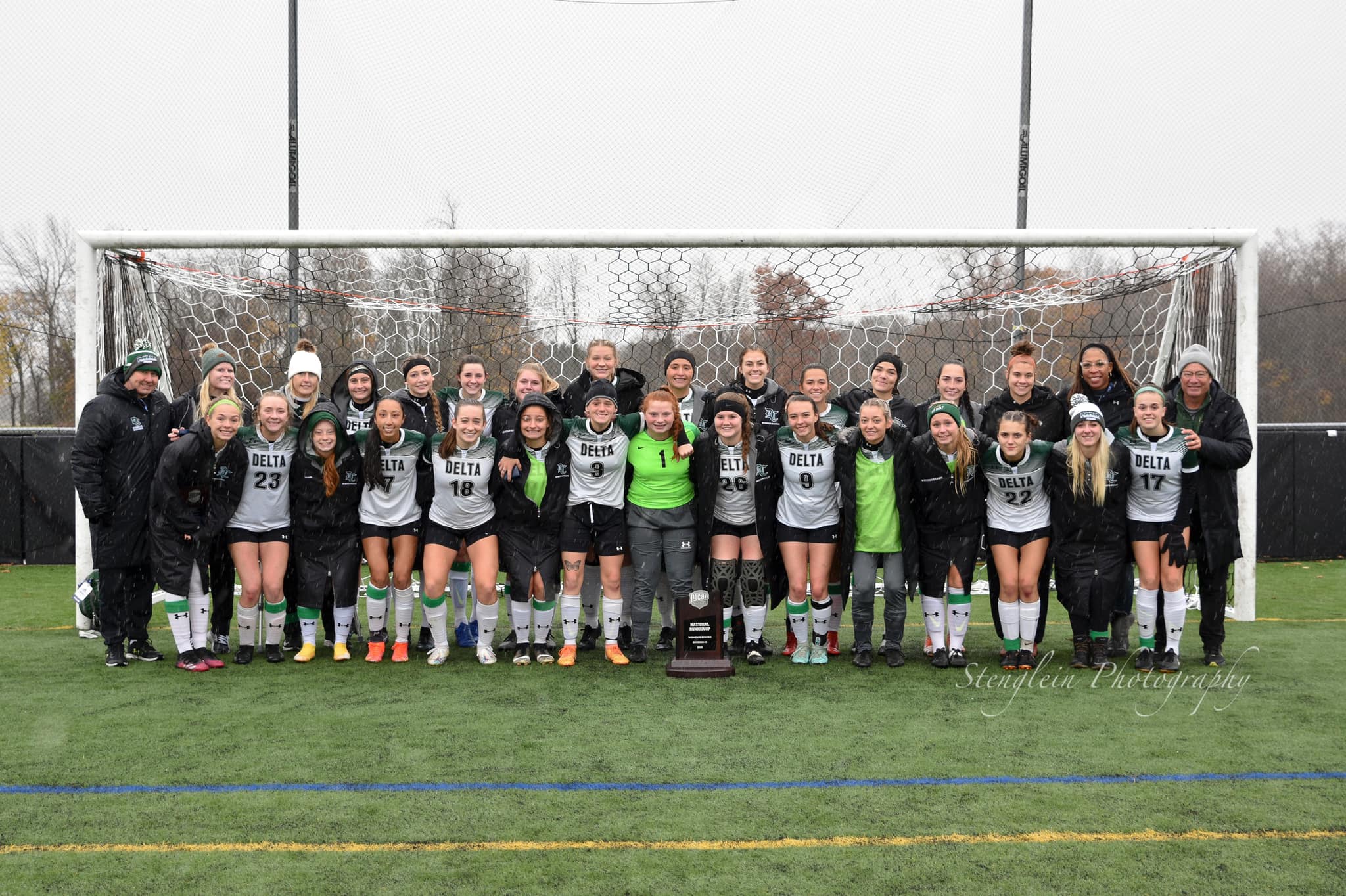 The Delta College women's soccer team completed another successful season when it placed second in the nation at the 2021 NJCAA Division III Women's Soccer National Championship.
The tournament took place November 11-14 at Genesee Community College in Batavia, New York. On a snowy November 14, the Pioneers faced Brookhaven College of Texas in the title game after defeating Massasoit Community College and Brookdale Community College in the quarterfinal and semifinal, respectively. Brookhaven won, 2-1.
Delta went into the championship undefeated and the No. 1 overall seed.
"Like every year, attending the national tournament has been very special," said Damon Amey, head soccer coach. "We feel the journey is the most special part of the experience. These student athletes worked so hard all year, and they are close group that pushes each other to be better every day."
This is the third year in a row that Delta has faced Brookhaven in the final game. Last year, Delta was named the national champion when it won the title game, 4-1.
During the championship, first-year student Faith Webber was named Most Valuable Offensive Player of the Tournament. Soccer players Maddy Boyes, Carly Bolen and Evelyn Hall were named members of the All-Tournament Team.
Learn more about the Delta College women's soccer team at deltapioneers.com.
Written by Leah Twilley, Communications Specialist.