Deadline approaching to apply for Delta College scholarships
January 19, 2021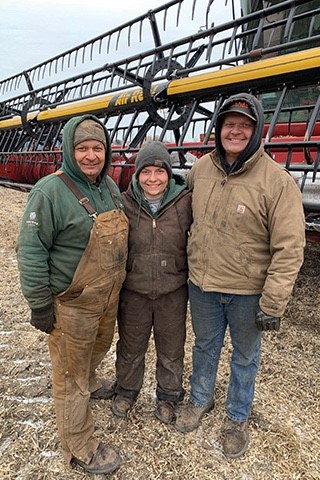 Current and future Delta College students seeking financial assistance are encouraged to apply for a scholarship by February 3.
The scholarship application is open to all students who will attend Delta in fall 2021. Last year, 552 students received privately funded scholarships totaling $680,000, including Kelly Ratajczak, a graduate of the agricultural technology program and a recipient of the Kurt W. Anderson Agricultural Scholarship.
Ratajczak plans to one day lead her family farm in Munger.
"The scholarship definitely helped me afford school," she said. "It helped me pay for tuition and my books. Attending Delta allowed me to work on the farm, stay home and get a great education all at the same time."
Many of the scholarships are established by donors and supporters, like Alan and Carol Zombeck, who created a scholarship endowment for students pursuing health- and science-related careers. Alan, a retired Dow Corning employee, teaches at Delta as an assistant professor of chemistry. Carol has a background in elementary education.
"I believe that if students get off on the right food at an early age, they will have a solid foundation for the rest of their lives," said Carol.
Essays are an important focus on the scholarship application, which are anonymously scored by scholarship raters. Judging criteria includes word count, spelling and grammar, and demonstration of knowledge and emotional connection. The first round of applicants will be notified of their awards on April 6; the second round is April 22.
Each year, the Delta College Foundation supports hundreds of students through the generosity of donors who provide funding for the scholarships. To apply or learn more, visit delta.edu/scholarships.
Written by Leah Twilley, Communications Specialist.