Delta College appoints fifth president
June 28, 2021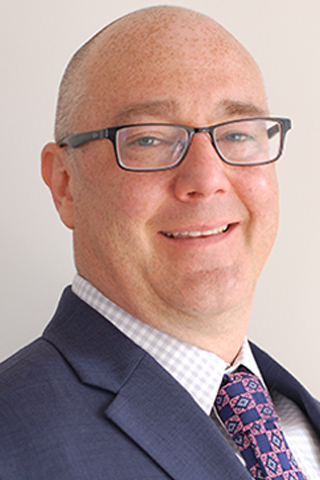 "Delta's national reputation for innovation, its focus on student success and its commitment to serving the entire community in which is resides was especially exciting to me," Gavin said​​. "Once I began interviewing for the position, however, the people I met were both generous and sincere in their commitment to ensuring higher education serves a greater purpose. I saw in Delta – and its people – a community that I wanted to join."
Gavin, Ph.D., most recently served as vice president of Learning at Anne Arundel Community College in Arnold, Maryland. He has a doctorate in American studies from the University of Maryland in College Park, a master's degree in literature from American University in Washington, D.C., and a bachelor's degree in literature from Dickinson College in Carlisle, Pennsylvania.
"The board is pleased to welcome Dr. Gavin as Delta College's next president," said Mike Nash, board chair. "The search process brought forward a diverse field of extremely accomplished candidates. Dr. Gavin brings an exemplary record of achievement and leadership in higher education and a dedication to making the most of the opportunities that lie ahead for Delta. I am confident he will be an outstanding leader for years to come."
Gavin is married to Alycia and they have three daughters: Isabelle, 15; Maya, 9; and Ava, 5.