Student-athlete receives statewide honor for performance on and off the field
June 21, 2021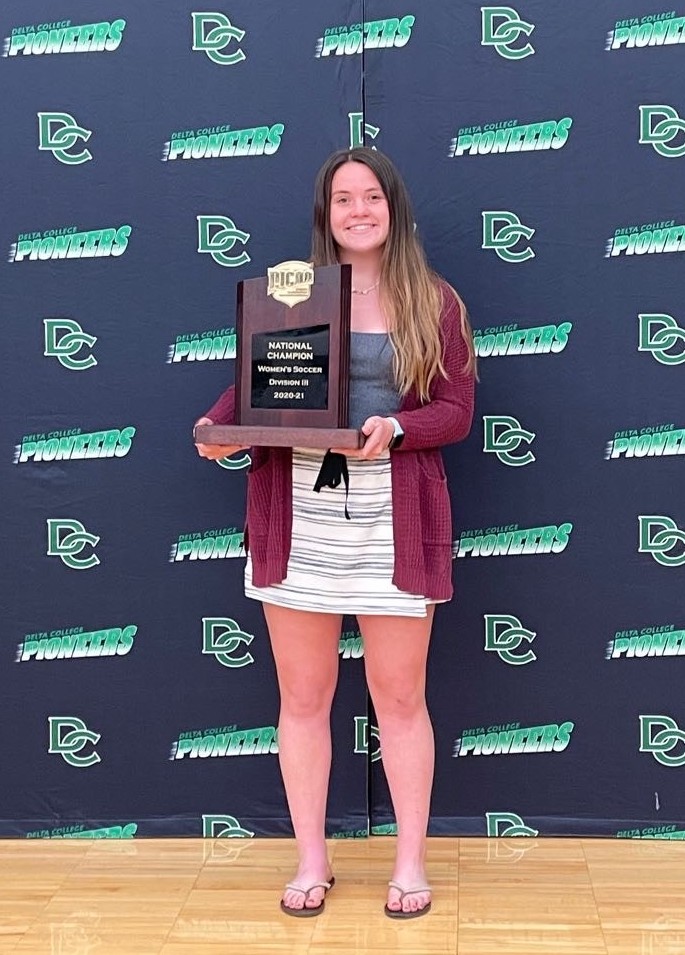 In June, Green was named the Dick Shilts Female Athlete of the Year Award from the Michigan Community College Athletic Association. The award is presented annually to a sophomore athlete with a 3.75 GPA or higher, is a key player on their sports team, and has demonstrated athletic and extracurricular accomplishment.
Green, from Midland, has been playing soccer since she was 4 years old. She was a forward for the Delta team and also served as its captain.
"It's truly an honor to receive this award – I was not expecting to win something like this," Green said. "This honor makes me feel like all of my hard work at Delta has really paid off."
Head Soccer Coach Damon Amey said Green is an extremely gifted soccer player.
"But her greatest gift is that she is a wonderful person and a great teammate. She is a 4.0 student and the sky is the limit for her future," he said.
Green graduated this spring with an associate's degree in human biology. She plans to transfer to Michigan State University for a bachelor's degree and then go on to medical school to fulfill her dream of becoming a pediatrician.
"Science was my favorite school subject growing up and I would always pretend to be a doctor while playing with my friend," Green said. "I want to be someone who can leave a positive impact on other people by helping them with their health."
During her time at Delta, Green served as president of the Student-Athlete Advisory Committee and logged more than 150 community service hours this year, volunteering with the flood relief, Midland Santa Parade and a diapers and wipes drive for women and children in need.
Written by Leah Twilley, Communications Specialist.