Delta to celebrate graduates at Cruise-in Commencement
March 10, 2021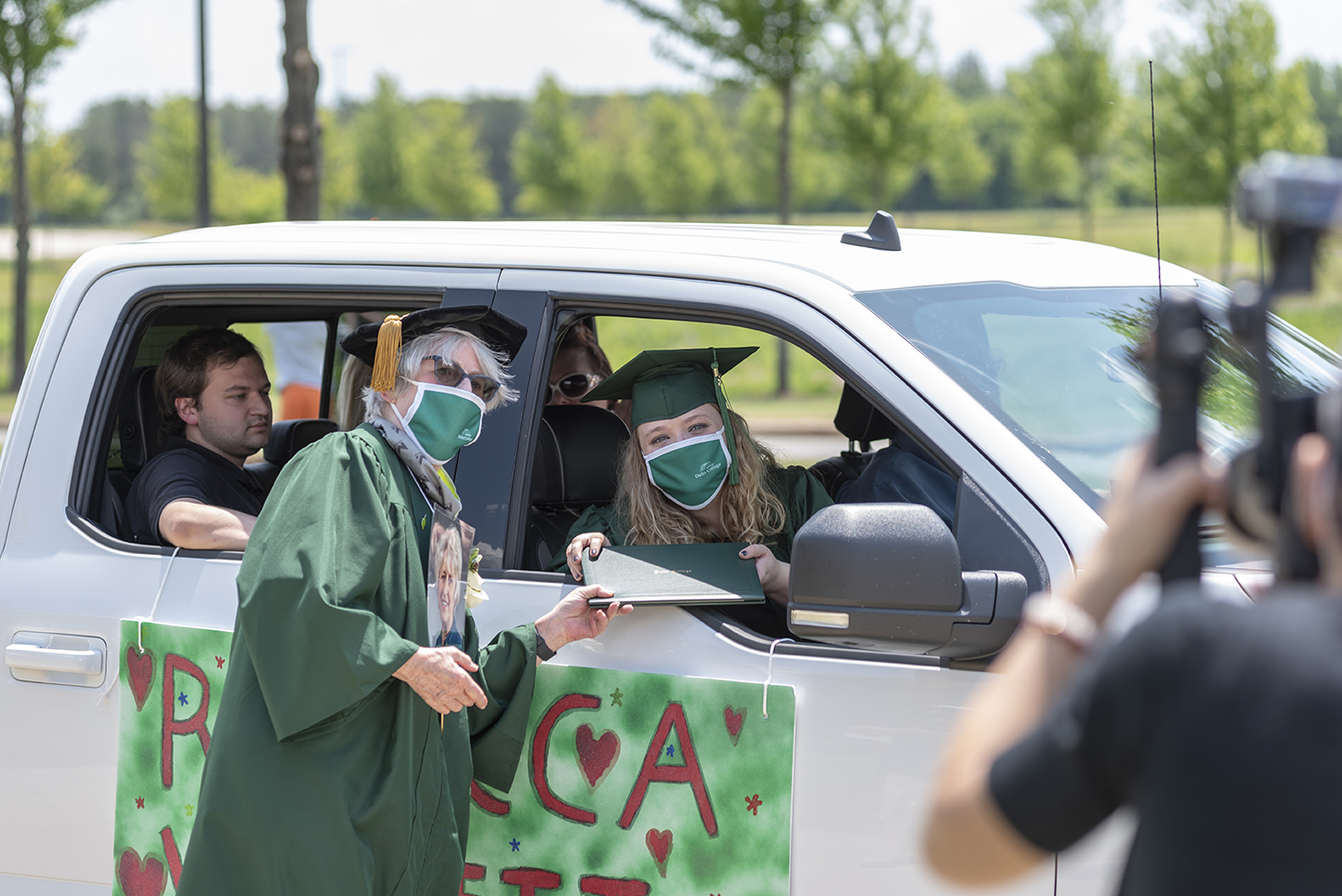 Cruise-in Commencement invites students and their family members to drive through campus in their vehicles to celebrate and take photos, all while maintaining safe distances. Delta College President Dr. Jean Goodnow will greet students while the Board of Trustees, and faculty and staff members will cheer them on.
"Graduation is a very special time of year at Delta, especially this year," Goodnow said. "Our students had to adapt to learning in new ways and they worked hard to get to this point. Cruise-in Commencement is a time to celebrate them, their achievements and their bright futures."
All students who are eligible to graduate are invited to attend. Registration is required; fill out the online form. Register by May 3 to receive a complimentary yard sign.
Goodnow will hand out diploma covers on the south side of campus, by the bus drop-off zone. Students should be seated in the passenger side of their vehicle, and as each car stops, the student's name and degree will be announced live on Delta's Facebook page. Each student and their family members are limited to one vehicle.
For more information, visit delta.edu/commencement.
Written by Leah Twilley, Communications Specialist.