A Chocolate Affair fundraiser set for November 4
October 4, 2021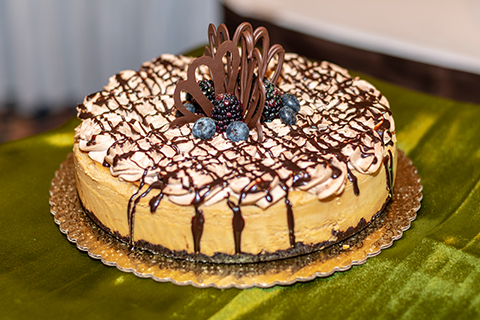 The Delta College Foundation's annual fundraiser, A Chocolate Affair, will take place November 4 at HORIZONS Conference Center in Saginaw.
The event supports the Possible Dream Program, which provides cultural and educational opportunities to area students who might not view college as a possibility in grades 6-12. The program also exposes students to college life and encourages them to reach their full potential. This year, 414 area students are participating in the program.
All proceeds from the event go to the Possible Dream Program and are needed now, more than ever, as students recover from the effects of the pandemic on their educational experience. Since 1992, it has helped more than 2,375 students stay on track to finish high school and prepare for college.
Tickets available now
The event includes an evening of live music and delicious food, drinks and desserts. General admission tickets are $75 each; patron level tickets are $125 each. The evening begins at 6pm for patron ticket holders and 7pm for general admission. Patron ticket holders will enjoy premium menu selections and an exclusive martini bar.
In an effort to keep the community healthy, and in accordance with CDC guidelines, masks at the event are strongly recommended, even if for those who are vaccinated.
Tickets are available to purchase at delta.edu/chocolateaffair.
Community support
This year's top sponsors are Dow, Cinthia and Mauro Gregorio, and Spence Brothers. Additional sponsors are listed online on the A Chocolate Affair website.
For more information, visit delta.edu/chocolateaffair or contact the Delta College Foundation at 989-686-9224 or foundation@delta.edu.
Written by Leah Twilley, Communications Specialist.