Delta, Ferris sign transfer agreement in respiratory care
January 6, 2020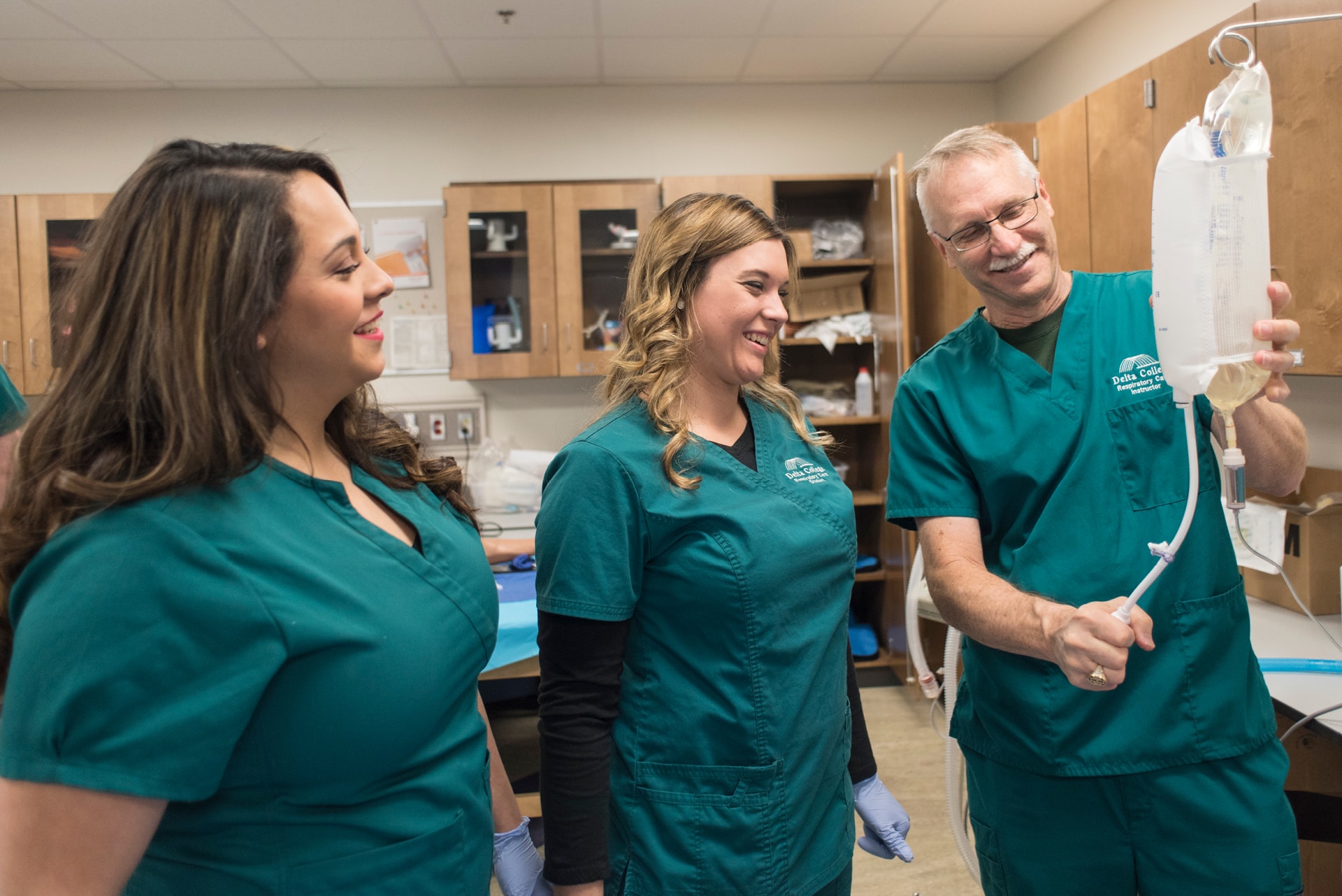 A new articulation agreement between Delta College and Ferris State University will allow Delta students and graduates to continue their education in the field of respiratory care.
The agreement permits students to transfer associate's degree credits from Delta toward a bachelor's degree in respiratory therapy from Ferris. The program at Ferris can be completed fully online or in a mixed format, if preferred.
Tim Heinz, respiratory care program coordinator for Delta, said the profession is growing and there is a high demand for respiratory therapists.
"Most of our students begin to receive job offers three to four months before graduation," he said. "Our graduates get job offers from all over the state, but most choose to work in the Great Lakes Bay Region."
Heinz said respiratory therapists need at least an associate's degree, but it's common for students to go on to a bachelor's degree program in order to pursue advanced positions. Under the agreement, up to 93 credits can be taken at Delta, including general education courses; only 30 credits will need to be completed at Ferris.
"This will be a huge savings of both time and money for our graduates," said Heinz.
Delta also has an articulation agreement with U-M Flint in respiratory care and with Northwood University in health administration. For more information, visit www.delta.edu/respiratorycare.
In total, Delta has more than 200 articulation agreements, giving students a smooth transition from one institution to another.
Written by Leah Twilley, Communications Specialist.