Delta College names new academic dean
June 17, 2020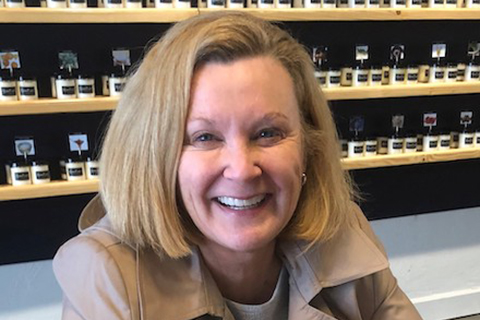 Delta College's leadership team has announced the appointment of Stephanie Harrison as academic dean of Career Education and Learning Partnerships. She began her role June 15.
Harrison has more than 15 years of higher education experience. Most recently, she served as dean for the Center of Health Sciences at the Community College of Denver. She also served as director and program chair of the college's dental hygiene program for nine years.
Harrison replaces Virginia Przygocki, who has worked for Delta for more than 41 years and will retire on July 31.
"Stephanie impressed us with her leadership experience in the areas of program growth and management, as well as student success, which are vital as we look to the future at Delta," said Dr. Reva Curry, vice president of Instruction and Learning Services. "She is a thoughtful and talented leader, and I'm pleased to extend a warm welcome as she joins the Delta community."
Harrison received a master's degree in health services management from Webster University and a bachelor's degree in dental hygiene from Old Dominion University. She also has a certificate in plant-based nutrition and completed the Master Nutrition Therapist program from the Nutrition Therapy Institute in Denver.
Harrison said she was drawn to Delta's remarkable reputation, impressive sustainability practices and dedication to student success.
"I'm thrilled to be offered this opportunity to join Delta, a college that is widely known for its innovation and leadership," said Harrison. "I recently spent some time on campus and was astonished by the atmosphere and facilities. The support for Delta as a whole is amazing and I look forward to continuing the important work with the community on behalf of our students."
As academic dean, Harrison will oversee the Health and Wellness and Business and Technology divisions. She will evaluate existing programs and develop new ones.

Written by Leah Twilley, Communications Specialist.