Delta College professors, staff to receive national excellence award
February 26, 2020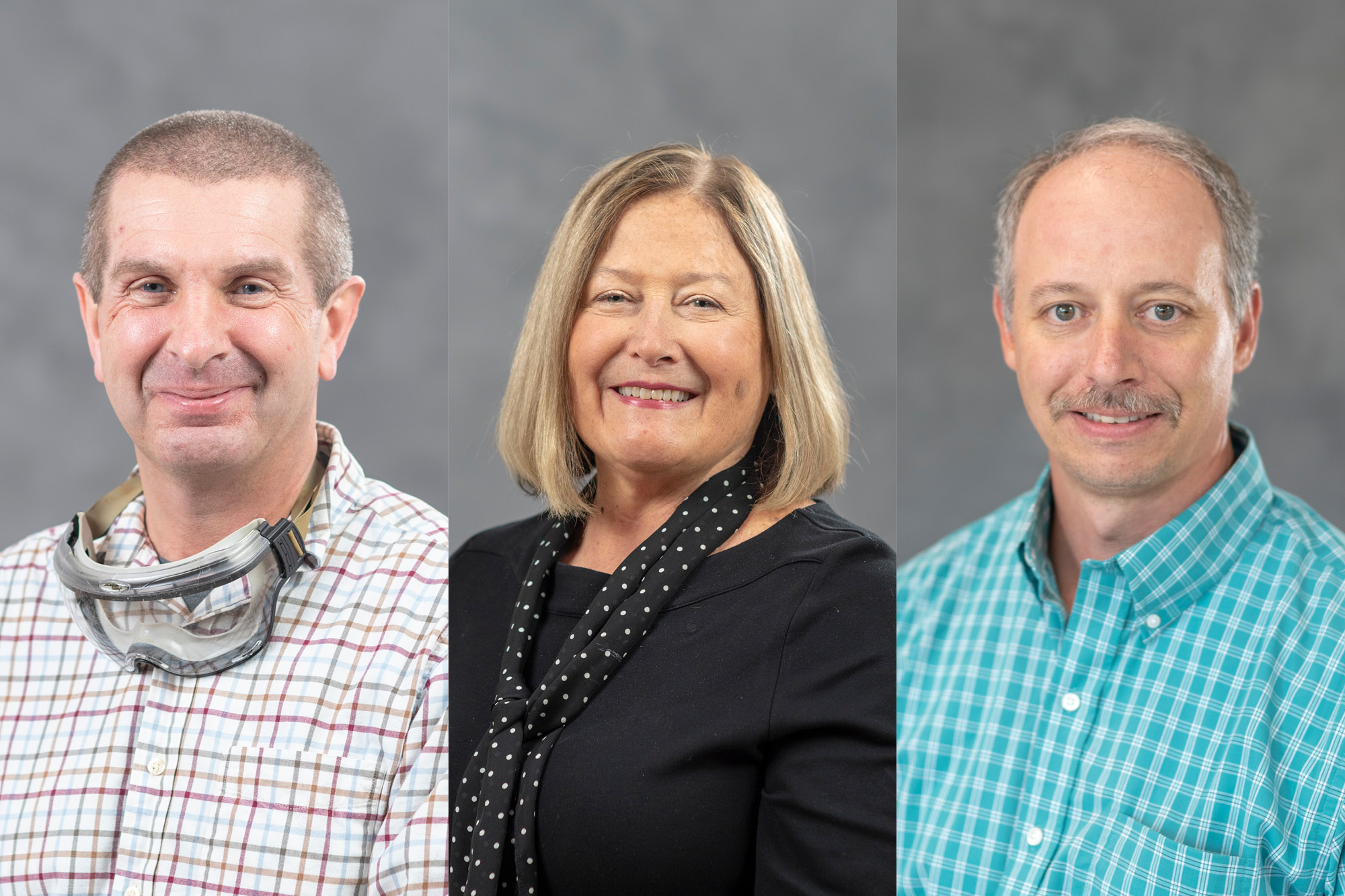 Three individuals from Delta College have been selected to each receive a national award that recognizes exceptional teaching and leadership by community college employees.
David Baker, professor of chemistry; Terry Morse, associate professor of computer numerical control; and Virginia Przygocki, dean of career education and learning partnerships, are recipients of a 2019 League Excellence Award.
The trio was nominated by Delta College President Dr. Jean Goodnow. They will be recognized at the League for Innovation in the Community College's Innovations Conference March 1-4 in Seattle.
Baker, a 20-year Delta employee, primarily teaches organic chemistry and labs. He is being honored for his dedication to student success, which he said includes encouraging and challenging his students.
"With the constantly changing workplace responsibilities, I want my students to be well prepared so that they can connect their learning experience at Delta with their life and career," said Baker.
He said the best way to expand his students' learning is by challenging himself and improving his own teaching methods.
"Coming to work every day and interacting with students and Delta colleagues is extremely gratifying," Baker said. "At heart, I'm constantly learning and strive for a deep appreciation of chemistry and chemical education. I'm inspired by my students."
Morse has been a full-time professor at Delta for 11 years, and was an adjunct instructor for several years before that. He coordinates Delta's computer numerical control program and teaches students how to operate the many machines that are used to create everyday objects.
He said it's a great honor to be selected for the award.
"I enjoy helping students reach their goals," said Morse. "Part of my job is connecting students with employers, and many of those students become employed prior to completing their education and return to Delta as apprentices to finish their education."
Przygocki has worked for Delta for 41 years. She joined the college in 1979 to help develop the newly created dental hygiene program, and she has held multiple positions over the years. She is being recognized for her leadership in developing new programs and opportunities for Delta students.
"I absolutely love working at Delta," said Przygocki, who will retired in June. "The most important thing has been the people. Staff and faculty take student success seriously and I love that attitude. Our students come to Delta with different goals and challenges, and it's been a pleasure to watch them succeed."
About the League
The League for Innovation in the Community College is an international nonprofit organization with a mission to cultivate innovation in the community college environment. The League serves as a catalyst for introducing and sustaining deep, transformational innovation within and across colleges and international borders to increase student success and institutional excellence.

Written by Leah Twilley, Communications Specialist.