Nursing major to be recognized as emerging leader
March 3, 2020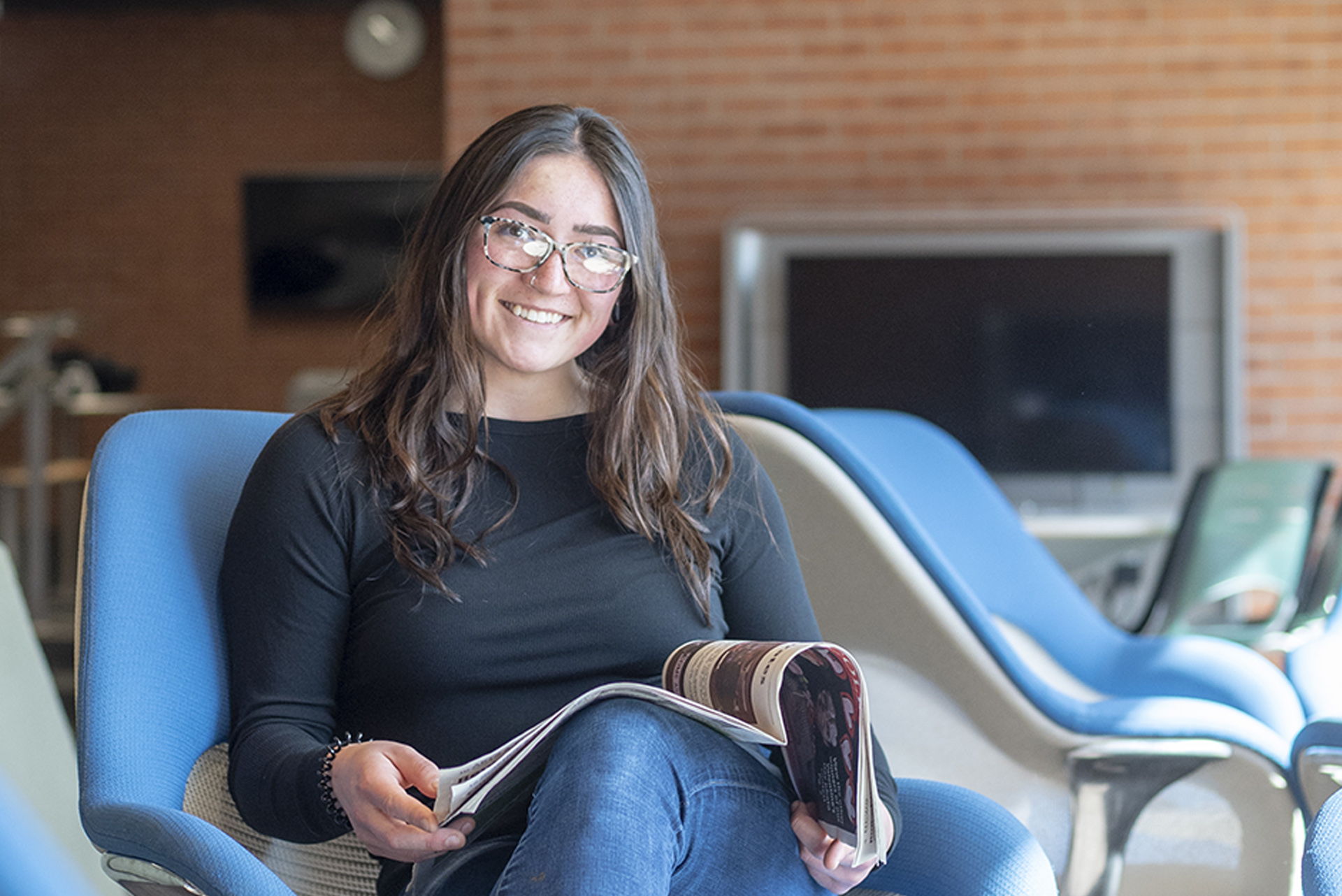 When Hannah Soto graduated from high school in 2015, she planned on attending college. Those plans were put on hold after two family members – her father and grandmother – passed away.
Soto, a native of Saginaw, worked for two years before deciding to pursue a nursing career. She jumped into pre-requisite classes at Delta College in 2017 and was admitted into the nursing program last fall.
"It's the best decision I ever made," she said. "My dad went to Delta, and we had talked about me possibly attending Delta after high school."
Soto, a native of Saginaw, will receive an Emerging Leader Award March 26 at the 2020 YWCA Great Lakes Bay Region Women of Achievement Awards in Saginaw.
Elvina Sika, assistant director of financial aid, nominated Soto because "she is a positive role model."
"Hannah is an awesome student who is getting it done on her own without the support that many young people have," Sika said. "I'm grateful to have met such an outstanding young individual who makes a difference in our community. Her passion, dedication, commitment and drive are an inspiration for all."
Sika and Soto met at Delta's nursing orientation three years ago.
"She's more than a financial aid advisor – she's been my support system at Delta," Soto said. "I feel very honored to receive this award."
Soto's father, who took care of her grandmother full time, inspired to her become a nurse.
"My dad went to a class to learn how to administer dialysis so my grandma didn't have to travel back and forth every day," she said. "I love taking care of people and want to help save lives. Sometimes a single action can help save a person, and I want to do that."
Soto is a nurse scholar, which means she maintains a 3.5 GPA or higher. She currently works at Covenant Healthcare and will graduate in spring 2021 with an associate's degree in nursing. She plans to earn a bachelor's degree at Saginaw Valley State University and become a traveling nurse.
The Young Women's Christian Association (YMCA) is an organization working for the empowerment, leadership and rights of women, young women and girls in more than 120 countries. Members and supporters include women from different faiths, ages, backgrounds, beliefs and cultures.

Written by Leah Twilley, Communications Specialist.