2019 Study Abroad Trip to Spain & Portugal
July 30, 2018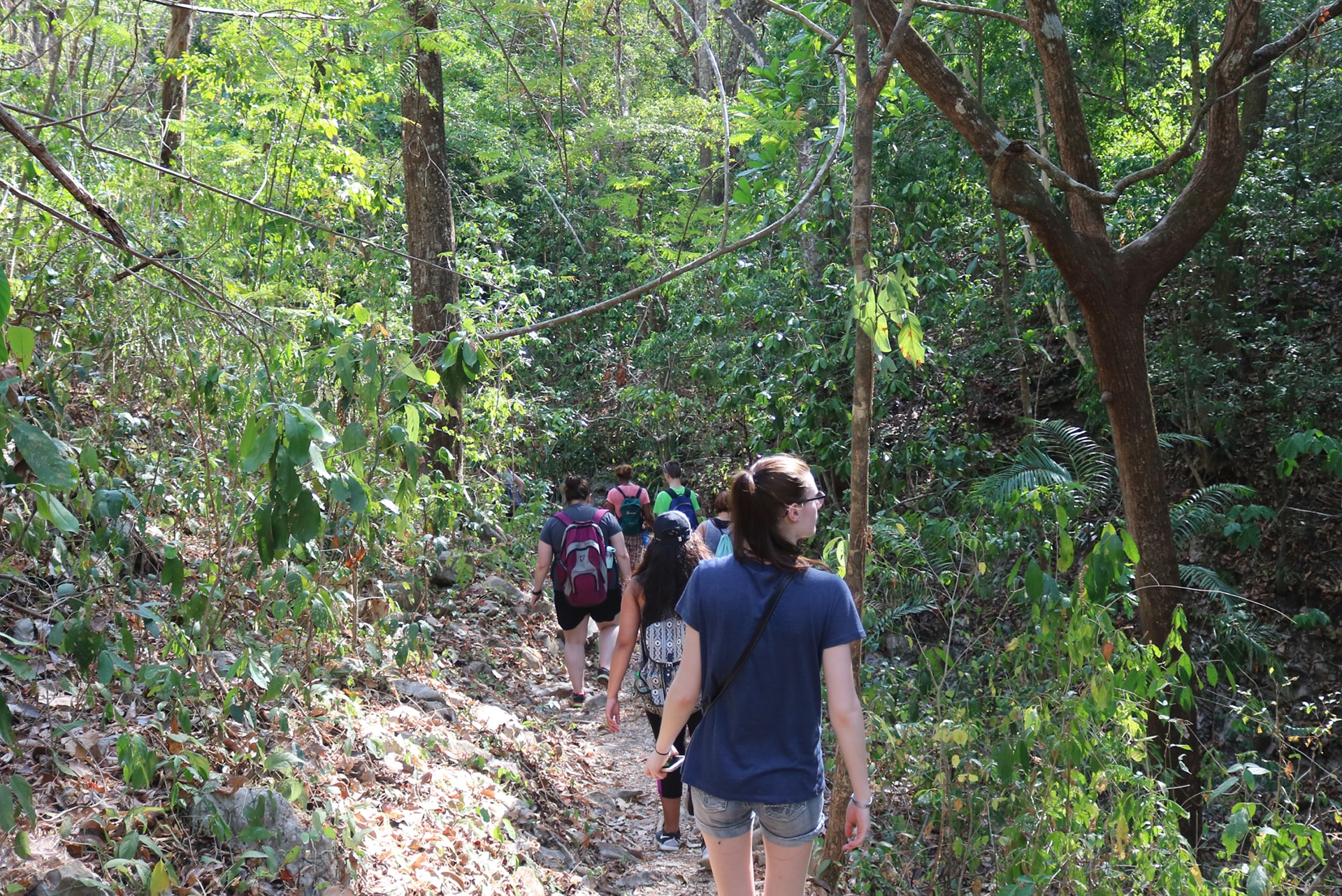 Delta College has a new exciting study abroad trip opportunity for students coming in the spring of 2019 that will take you on an 11-day adventure through the beautiful and culturally rich countries of Spain and Portugal. The trip, scheduled to run May 13-24, will be led by Delta College professors and experienced travelers Felicia Peters and Jacob Vanhouten, as well as a Tour Director.
"Leading these trips has been the best for me," says Vanhouten, who has led trips to Ireland, Belgium, France, and many more countries. "I've not only met many new people in other countries with different cultures/languages, but I've made new friends from Delta College."
"Spain and Portugal will offer you some interesting excursions and activities that will give you insight into international business and an immersive intercultural experience," says Peters, who has lead study abroad trips to Africa and various countries across Europe.
The trip is estimated to cost participants $3,569. You get a pretty big bang for your buck though, as the price includes amenities such as round-trip airfare, in country transfers to and from the airport, overnight hotels, and planned excursion fees. Course tuition and fees are not included, but Delta offers opportunities to help you pay for the trip.
"Spain and Portugal offer history, culture, fun, food, wonderful people and a real European experience," says Vanhouten. "You will be able to interact with other students, while meeting so many new people, going to new places and experiencing new things."
"Participating in a study abroad trip like this one will help you to gain global perspective and experience a different everyday living," says Peters.
Exploring Portugal
In Portugal, you will get to see things like the Tower of Belem, that was built in the 1500s on the bank of the Tagus River, and the Jerónimos Monastery, built in the 1500s. Both of these amazing structures are located in Lisbon, the capital city of Portugal.
"This trip destination to Lisbon, Portugal will visit some of the best sites and destinations that the region has to offer," says Peters.
The country of Portugal played a critical role during the Age of Exploration that began in the early parts of the fifteenth century and ran into the early seventeeth century. Going on this trip will grant you the surreal opportunity of visiting the spots where sailors set of on their ambitious and historical travels.
Experiencing Spain
Upon visiting Spain, you will take a walking tour of the city of Seville, which was ranked first by Lonely Planet as the number one city to visit in 2018. During this tour of Seville, you will get to explore the many cathedrals and the Alcázar royal palace.
Also, in Spain you will travel to the central capital city of Madrid and visit the Royal Palace that was built in the 1700s, as well as the historical Plaza Mayor, built in the 1600s, that has hosted many popular entertainments and royal weddings throughout the years.
You will venture further through Spain to the famous city of Barcelona, which is well-known for its art, architecture, tourism and sports. In Barcelona, you will see popular attractions such as the astounding Barcelona Cathedral that began construction in 1298 and the enchanting Park Güell, home to spectacular gardens, architecture and art.
"I have a friend and colleague who teaches in Spain and she has offered to give us a personal tour," says Vanhouten. "You will see things through the lens of other people's cultures and perceptions. There is no substitute for the experience of a trip like this.""
Needless to say, this is one trip that you won't forget as you explore these unique countries and the beauty they hold that is all part of an endless Earth.
"The trip will provide travelers an opportunity to experience diverse ecological system and culture within a short period of time," says Peters. "The trip offers beautiful costal, plains, and mountain views."
Contact Computer Science Technology Professor Felica Peters at flpeters@delta.edu or 989-684-9405 and Biology Professor Jay Vanhouten at jwvanhou@delta.edu or 989-686-9315 for questions. Also, visit the Delta College study abroad page for more details and to sign up.