Women's soccer places second in nation
November 20, 2019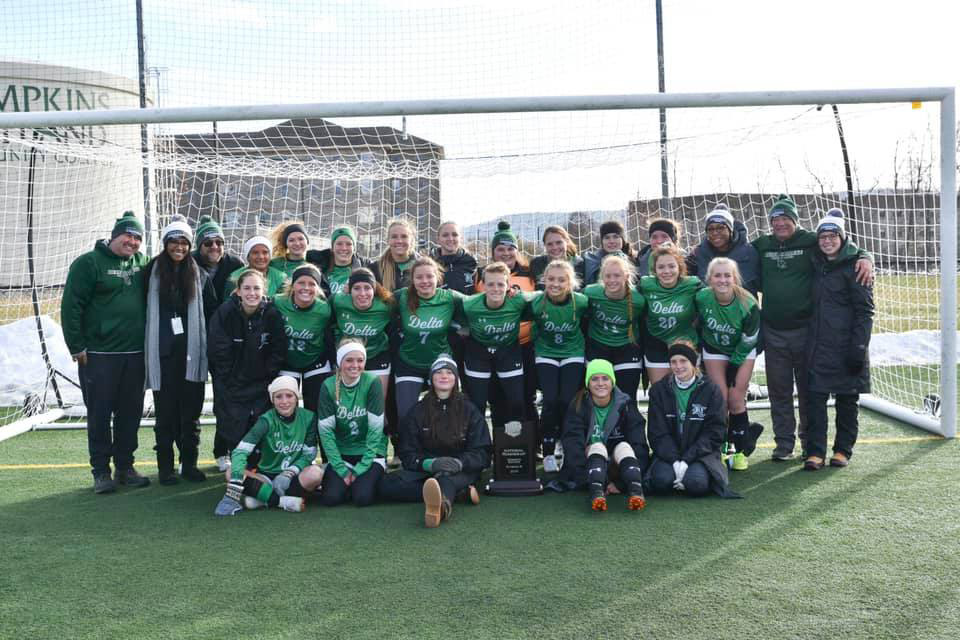 The Delta College women's soccer team completed another successful season when it placed second in the nation at the 2019 NJCAA Division III Women's Soccer National Tournament.
The tournament took place November 14-17 at Tompkins Cortland Community College in New York. The Pioneers faced Brookhaven College of Texas in the championship game after defeating Howard Community College and Nassau Community College in the quarterfinal and semifinal, respectively.
"I'm so proud of our players, and they should be proud of their accomplishments this season," said Damon Amey, head coach. "They played in rough, cold weather conditions, but kept a positive attitude through it all. The players truly care about each other, and that's the reason we're so successful."
The Pioneers finished the season with an impressive 18-1 record. For the third year in a row, the team competed in the national tournament; this is the second year the team placed second.
Hunter Kukla, a sophomore who will be graduating this year, offered advice for future team members.
"You will not only be joining a team, but a family. Competing in the national championship for two years in a row has been the most memorable experience of my life," she said.
Amey said the 23-person soccer team will prepare for next season by practicing into the spring and working to continue to build upon their successes.
Learn more about the Delta College women's soccer team at deltapioneers.com.
Local Coverage
MLive – November 18, 2019
Delta College women's soccer fight to the finish for national runner-up honors
Written by Leah Twilley, Communications Specialist.