New Additions to Delta Sculpture Walk
July 24, 2019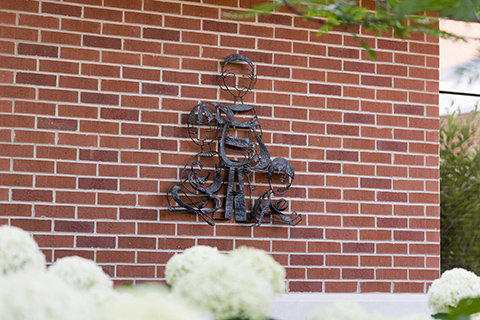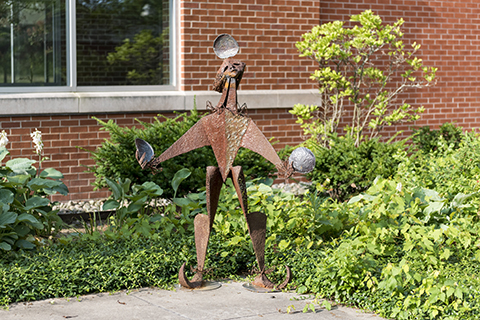 Recent additions to Delta's Sculpture Walk and the great summer weather make it a great time to visit campus for a leisurely stroll and a little art appreciation.
New to the walk in 2019, the sculptures "Shek Family Children" and "The Juggler of Notre Dame" were both created by Michigan sculpture Pamela Stump Walsh. They were donated in memory of Dr. John L. and Patricia T. Shek of Saginaw by their family.
The Delta Sculpture Walk was opened in 2011 as part of the College's 50th anniversary celebration. It is a free, outdoor sculpture exhibit featuring a wonderful combination of 22 traveling exhibits and permanent works held by Delta College.
The variety showcases multiple styles and media used by the artists and sculptors. The art pieces are placed within the beautifully landscaped grounds of Delta College and are intended to help broaden the community's view of the significant partnership between artistic expression and active learning.
"We invite the public to enjoy the Delta Sculpture Walk, which is outdoors and available 365 days a year," said Pam Clark, Executive Director of Institutional Advancement. "It is the desire of the College to encourage discussion about art, showcase creativity and provide a beautiful environment for everyone to enjoy."
The exhibit was commissioned by Delta College, with the generous support of the Anderson Family of Bay City, and continues to be funded through a combination of private donations to the Delta College Foundation.
For a map and information about each sculpture, visit www.delta.edu/sculpturewalk.