Concerts feature performances by students, faculty
December 4, 2019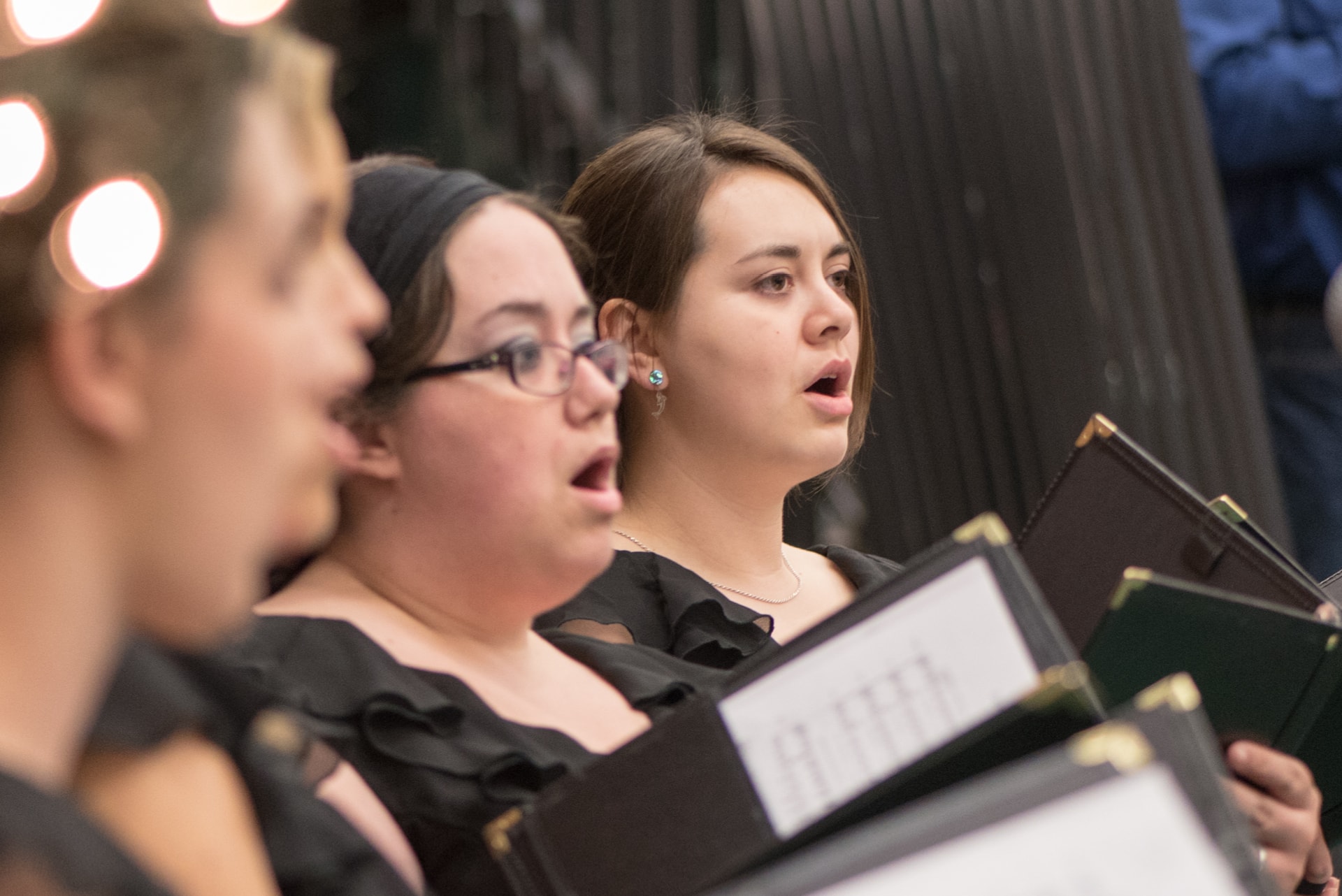 Two upcoming concerts in December will feature musical performances by Delta College students and faculty members.
On December 8, the Allegro Series Concert is back with a performance by music professor Brad DeRoche and adjunct instructor Wendy Chu. DeRoche, on the guitar, and Chu, on the piano, will perform covers of classical guitar compositions by Carulli, Albeniz and Marchelie.
The concert will take place at 2pm in the Lecture Theater (G160) on the Main Campus. Tickets will be available at the door for $10.
On December 14, students in Delta's choirs will gather for the annual Winter Holiday Concert. The College Choral, Chamber Choir and Jazz Singers will perform traditional carols and holiday favorites at 7pm in the Lecture Theater. The event is free and open to the public.
Timothy Hendrickson, associate professor of music and choir director, said the holiday concert is a rewarding experience for attendees and student performers.
"It gives students the opportunity to share their gifts with the community and touch lives through music," he said.
During the holidays, choir members also perform for community organizations such as hospitals and nursing homes. Most recently, they performed for residents at an assisted living center in Petoskey.
For more information, visit www.delta.edu/calendar.
Written by Leah Twilley, Communications Specialist.