Delta Celebrates National Hispanic Heritage Month
September 9, 2019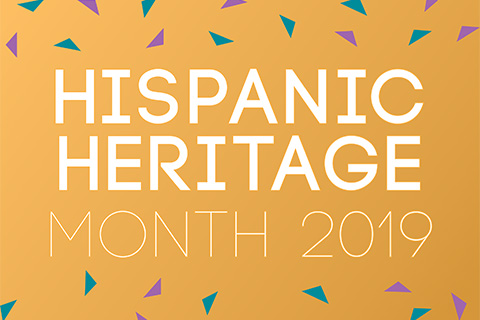 Several events are planned at both main campus and the Delta College Downtown Saginaw Center to recognize the contributions of Hispanic and Latino Americans during National Hispanic Heritage Month (September 15 – October 15).
Among the events scheduled to celebrate Hispanic heritage and culture are:
Spoken Word Event – Monday, September 16, 11am – 12pm, Lower Commons, Main Campus: Poetic performance that expresses and captures the various emotions of the Hispanic community. All are welcome to share original pieces or works of published artists.
HHM Game Show – Thursday, September 19, 11:30am – 12:30pm, Upper East Commons, Main Campus: Explore Hispanic and Latino culture through an educational game show hosted by Dean of Students Jonathon Miller that is fun and insightful.
Motivational Mondays – Monday, September 23, 1pm, Multipurpose Room, Downtown Saginaw Center: Rachel Aviles, a financial advisor for Merrill Lynch, will present "Financial Fluency Fosters Flourishing Futures" to motivate the community about the importance of financial empowerment and strategizing for the future.
Meta Majors – Thursday, October 17, 6-7:30pm, Multipurpose Room, Downtown Saginaw Center: Delta alumni will speak about their careers and college experience, while sharing stories about selecting a major and profession.
All events are free. For more information about these events or other diversity and inclusion activities at Delta, contact Carlos McMath at 989-686-9117 or carlosmcmath@delta.edu.