Delta Grad Gets Highest Possible PTA License Test Score
May 22, 2019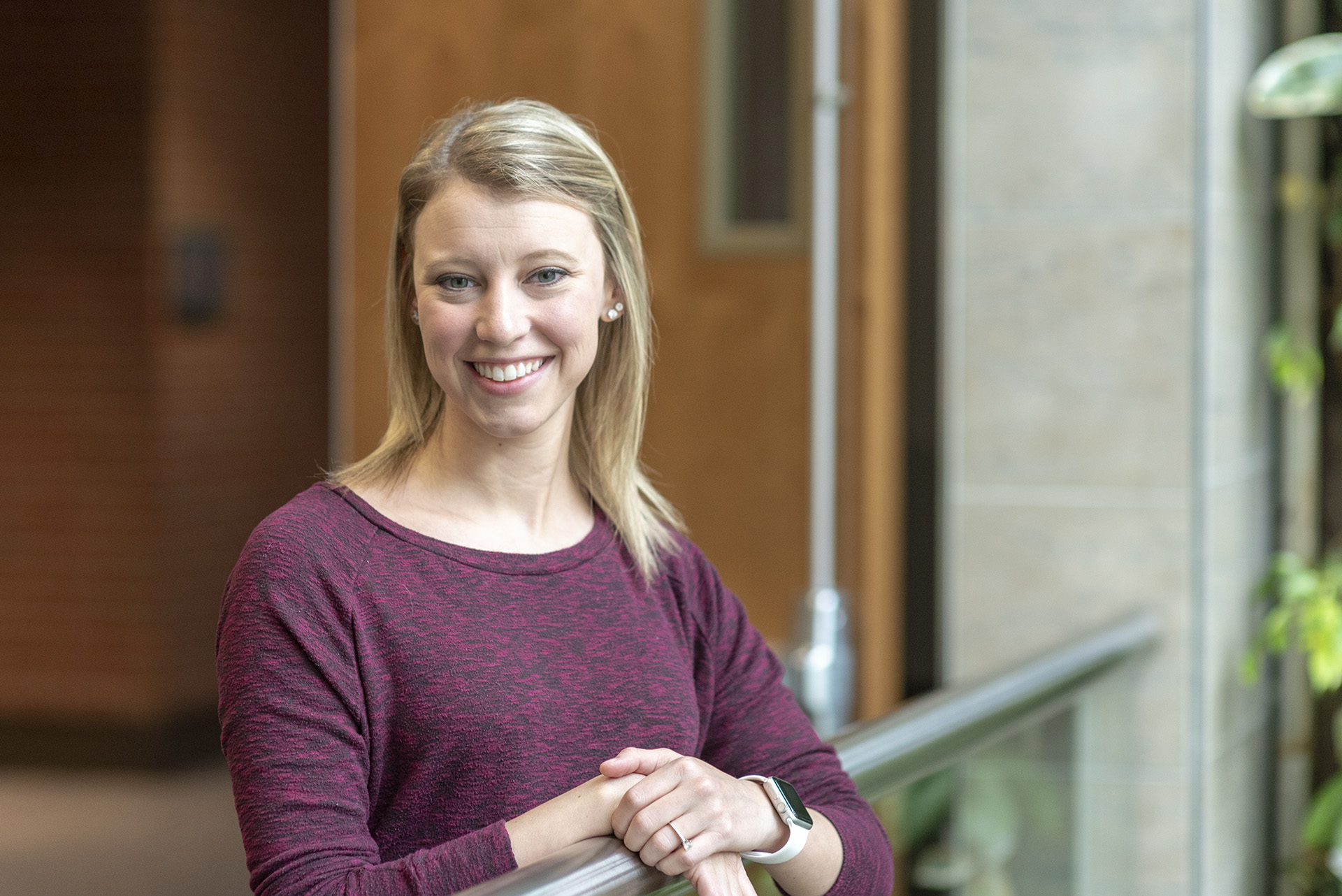 Abbie Brown, a 2019 Delta College graduate from Caro, recently earned the highest score possible on the National Physical Therapy Examination.
Brown scored an 800 on the test, the best possible result under its scoring system after graduating with a near-perfect grade point average in the physical therapist assistant (PTA) program. Brown spent eight semesters on the President's List and earned an Honors Program Certificate.
"It has always been me to do the best I can, not just good enough to pass," said Brown, who was the recipient of the 2019 Delta College Dr. William R. Collings Award of Excellence for Academic Achievement and Superior Citizenship. "I took some practice tests and was in the 760s and 780s, so I knew I could do it. I had a lot of support and encouragement from my professors and many others that really helped me."
License in hand, Brown is starting her PTA career at War Memorial Hospital in Sault Ste. Marie this summer.
While at Delta, she participated in many activities, including serving as vice president of the PTA Club and volunteering at the STEM Festival, Camp Health and Wellness, Thunder in the Valley Paralympic Games, the McBrite Manor Health Fair and more. She also traveled to Kenya and Costa Rica with Delta groups.
"All of the experiences and opportunities Delta provided me were great and really taught me a lot," Brown said. "The PTA program is excellent, and after going through it, I know I am really prepared for my career."