Co-Founder of The Onion to Speak at Delta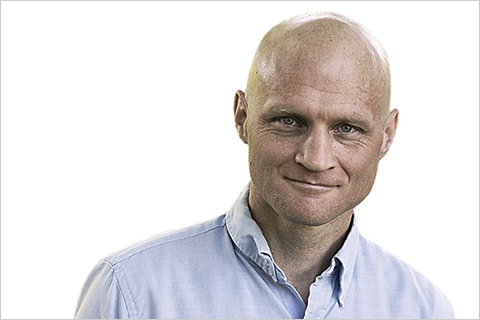 September 5, 2018

Please plan to join us, Tuesday, September 25, when Scott Dikkers – co-founder and longest-serving editor-in-chief of the news satire organization, The Onion, will speak in the Delta College Lecture Theater, as part of the President's Speaker Series. From 10 to 11:30am, Dikkers will take us along on his journey from being a kid who loved reading Mad Magazine to fulfilling his dream of having his work published.
Get ready to laugh as we learn vital lessons on innovation, tenacity and the importance of following your dreams from this comedy writer, speaker, entrepreneur and native Minnesotan. This President's Speaker Series presentation is free and open to the community, and one you won't want to miss!
Scott Dikkers, who was born in 1965 in Minnesota, started his career in the entertainment business with his comic strip titled Jim's Journal, a college cartoon consisting of little more than stick figures. Jim's Journal led Dikkers to a self-published book collection that became a national best-seller and was ranked by Rolling Stone as one of America's top ten favorite writers in 1992.
Later, Dikkers helped to createThe Onion newspaper, a small college humor publication. Then in 1995, he furthered his work with The Onion by founding the world's first humor website called TheOnion.com. He has served as The Onion's owner and editor-in-chief, on and off, for the last 25 years. During the mid-2000s, Dikkers led the creation of The Onion News Network web series, which led to many viral videos, a TV series on IFC, and a Peabody Award in 2008.
Dikkers has also written or co-written several books including The Onion's first original book titled, Our Dumb Century, which has sold over a million copies and debuted as a #1 New York Times and #1 Amazon best-seller.
Dikkers guided The Onion's rise from a small, relatively unknown college comedy publication to an internationally recognized, respected and successful comedy brand. His work earned him the number 43 spot on Time magazine's list of the "Top 50 Cyber Elite" that includes names such as Steve Jobs, Bill Gates, and George Lucas. Furthermore, he is an accomplishes voice actor and has written and directed many award-winning short films and two feature films, Spaceman and Bad Meat.
President's Speaker Series
The Delta College President's Speaker Series is funded by the President's office and the Peter and Barbra Boyse Endowment Fund through the Delta Foundation. Through it the College brings amazing nationally, and internationally, renowned speakers to talk to its students about important issues in the world today. It aims to help broaden knowledge and widen the classroom experience, focusing on civic engagement and challenging the College community to think deeply and to act responsibly.
For more information regarding the President's Speaker Series please contact event coordinator Kim Klein at 989-686-9192 or kimberlyklein@delta.edu.