Returning to Learn Skills to Help Build Her Business, Sandi Uncovered a New Career
Sandi has been a licensed cosmetologist for 26 years and has owned and operated her own business since 2000. She operates a salon out of her home in Midland and creates her own handmade items that she wanted to develop a website for. After coming to Delta in 2011 in the Business Management program she decided to return in 2016 to study computer science and web design.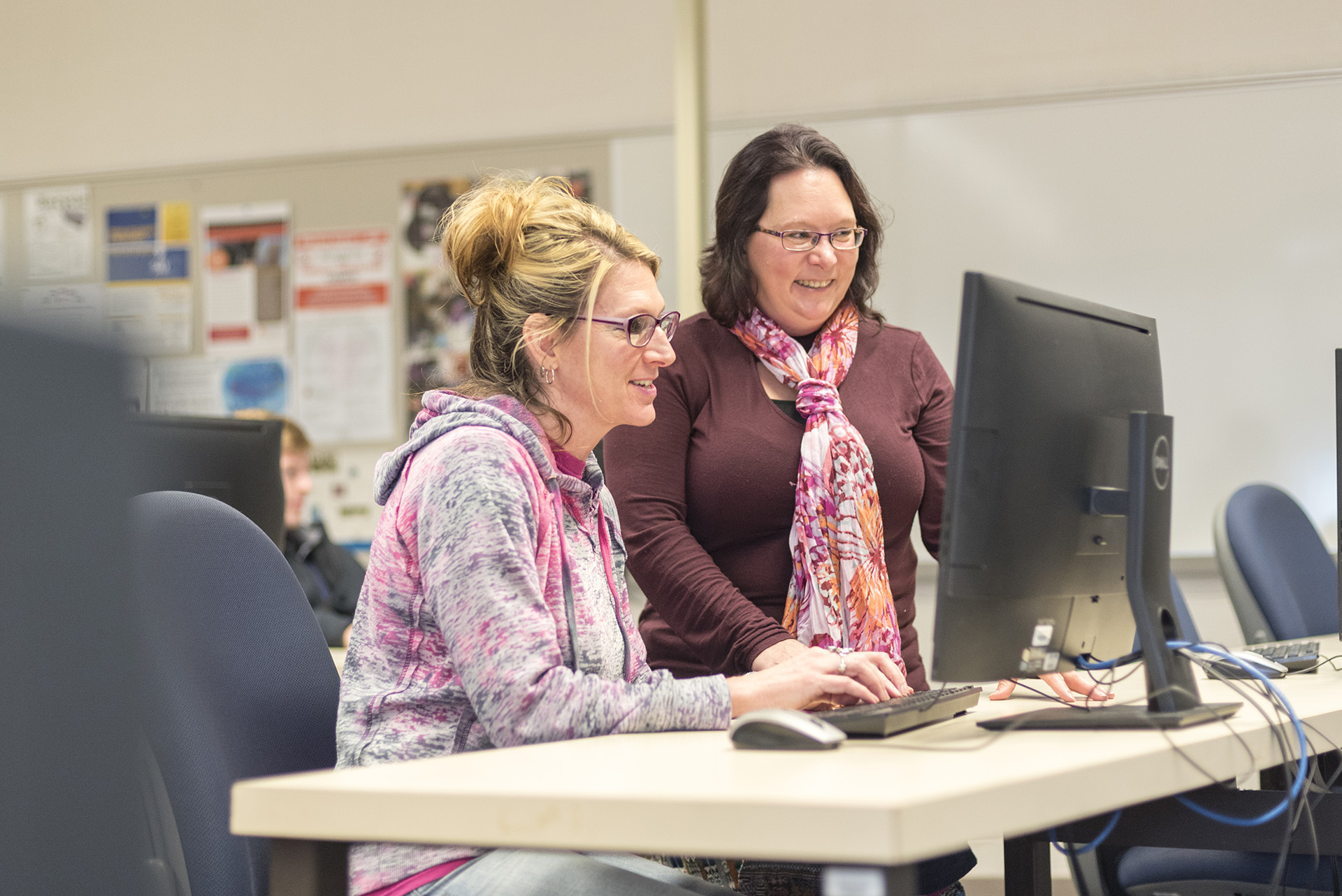 "I came back in 2016 and started with web design and I am really, really enjoying it."
Sandi discovered Delta to be a perfect fit for her as she began taking classes here to help her further develop her business by learning how to develop websites for her business. She discovered classes that became very beneficial to her with her business and had some fun along the way. She also discovered the positive impacts that Delta would have on her.
"It's one of the best community colleges in our area. The classes have been very beneficial for me with my business. I highly recommend Delta."
Not only was the location convenient for her, but so was the affordability and the guidance she received from her instructors. "It's very affordable and the teachers here are phenomenal," Sandi says. "They go above and beyond and sacrifice a lot of their own time to help students succeed."
Motivating and Inspiring
For Sandi, her initial plan was to simply go back to school to learn how to create a website for her business. That plan blossomed into so much more as she furthered her studies in computer science and web design. "I enjoy it more than I thought I would and I've met a lot of really nice people here," Sandi says. "I learned a lot about myself."
"I feel safe here. It's just always a positive and uplifting place to be."
Sandi Brabaw
Delta College Web student
After taking classes at Delta, Sandi has now decided to continue her education and pursue a bachelor's degree in computer science after she graduates from Delta. "Delta has helped me to think big by motivating me to go on to get my bachelor's in computer science."
"Delta is very inspiring. I love the atmosphere here," Sandi says of Delta. "I feel safe here. It's just always a positive and uplifting place to be."
Are you interested in starting a career in web design and development? Delta College is the perfect place to start. Apply now.