Coming to Delta Empowered Kimberly to Reach for the Stars
Currently living in St. Charles, Kimberly built an impressive college resume with an Associate's in Science from Delta, and a Bachelor's in Industrial Technology, a Master's in Business and a Doctoral degree all from Baker College. Before graduating high school, Kimberly was already immersing herself in the college environment by dual enrolling. She decided to return to the college world and enrolled in the Water Environmental Technology (WET) program at Delta, in hopes of acquiring new job skills.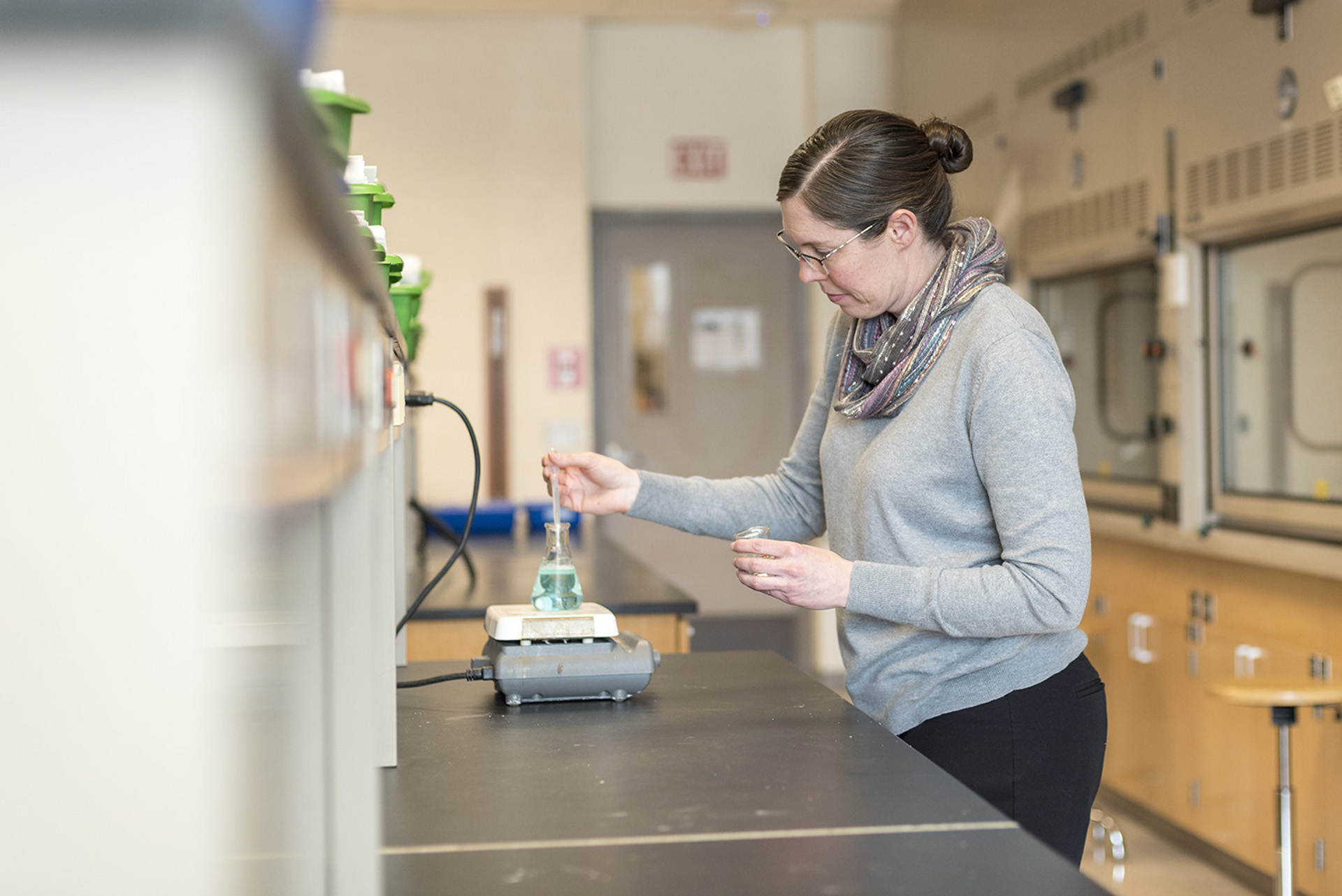 "I chose the WET program to reinvent myself. I had gone through a couple of layoffs and a friend of a friend recommended the Delta program and the waste water and water industry, and I am now a graduate of the program," Kimberly says. "There are only two colleges in Michigan that offer the WET program and Delta is one of them."
It wasn't long before Kimberly found Delta to be just what she was looking for as she began the WET program. She notes how the community-based environment of Delta and the faculty here helped make her experience a positive one. "I think Delta was set apart by its faculty. There are a lot of knowledgeable, good hearted people here, and the tutors were instrumental in helping me get through my classes."
Kimberly also found comfort and support in her fellow classmates at Delta who were going through the same thing with her and understood how she felt, making her time at Delta more enjoyable. "Fellow classmates were awesome. They were very supporting and you're going to have some folks that are stronger in areas that can really help you."
Giving Back
After graduating and completing an internship, Kimberly was quickly hired by a municipality. Also, with the knowledge she gained, she was able to receive her license from the Department of Environmental Quality (DEQ) to operate a drinking water facility or a waste water facility. She now hopes to use what she has gained from Delta and the positive experience she has had to give back to Delta.
"Hopefully I'm going to be able to give back to Delta, for allowing me to get a degree and become employed right away."
Kimberly Wahl
Graduate, Associate in Applied Science, Water Environmental Technology
Currently working on doctorate degree
"I'm using my Delta experience in my doctoral program. I'm doing my dissertation on the importance of higher education in the water waste field," She says. "Hopefully, I'm going to be able to give back to Delta, for allowing me to get a degree and become employed right away."
In the future, Kimberly would like to teach classes after she completes her doctoral program and continue her research on the field, to give back to Delta, a place that has "empowered" her to continue into higher education.
"Delta has given me the confidence in order to continue my education and to go on further," she says. "Delta has helped me to think big by giving me the encouragement to pursue higher education."
Are you interested in starting a career in Water Environmental Technology? Delta College is the perfect place to start. Apply now.