College Leadership
We have great leadership that allows us to think big and dream big. We're reaching for more as an institution and we're excited to see where that goes.
Delta College president, 2021 - present
Dr. Michael H. Gavin
Before coming to Delta, Dr. Gavin was the Vice President of Learning at Anne Arundel Community College, where he led all strategic planning efforts. Known nationally for his administrative leadership that focuses on academic excellence and equity, Dr. Gavin has more than 20 years of experience at large community colleges.
Dr. Gavin was formerly a Senior Academic Administrator at Prince George's Community College where he won the first of two Innovation of the Year Awards. In this role, he led efforts to align course, general education, program and institutional outcome assessment with a variety of high-impact practices focused on completion. Prior to becoming an administrator, Dr. Gavin was a tenured professor of English at PGCC.
Dr. Gavin has a doctorate in American studies from the University of Maryland in College Park, a master's degree in literature from American University in Washington, D.C., and a bachelor's degree in literature from Dickinson College in Carlisle, Pennsylvania.
Whether serving on national or local boards, working on a committee, or through his scholarship, Dr. Gavin is committed to the notion that community colleges have the capacity to reshape the inequities in society through open access education and teaching excellence. His second book, which focuses on race and its relationship to political and educational spheres, is due out this summer.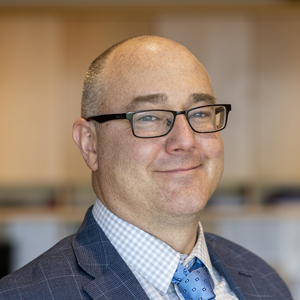 "Delta's national reputation for innovation, its focus on student success and its commitment to serving the entire community in which it resides is especially exciting to me. I saw in Delta – and its people – a community that I wanted to join."
Dr. Michael Gavin
Delta College President