Program Overview
Interested in athletic training? You can start and Delta. We have a transfer agreement in place with Saginaw Valley State University. Or, you can take courses toward your Associate of Science and work with other universities for the best transfer pathway to their program.
Athletic trainers improve functional outcomes and specialize in patient education to prevent injury and re-injury. To become a certified athletic trainer, you must graduate with a bachelors or master's degree from an accredited professional athletic training education program and pass a comprehensive test administered by the Board of Certification (BOC).
For more about the field visit the National Athletic Trainers' Association website.
---
Earning Potential
You'll need a master's degree to become an athletic trainer. But, job growth is on the rise and is expected to grow by 10% over the next 10 years.

In this field, it is estimated you could earn $42,700 a year.

Visit Career Coach for more details.
Transfer seamlessly

So you are thinking about transferring? Representatives from several area universities maintain regular office hours right in our academic advising office, and others drop in frequently. Get the answers you need by making an appointment or stopping by to talk directly with your future university.
About Delta's Program
One of the very best things about Delta College is your ability to start here and go anywhere. And, in the process, save thousands (and thousands) of dollars. It's a smart choice to get your associate's and then transfer on!
Delta has a signed transfer agreement to get your bachelor's in athletic training with:
Saginaw Valley State University
Another benefit of the transfer agreement with SVSU is that there are two spots reserved for Delta students who meet all the criteria set forth in the competitive admission process.
Visit transfer agreements and guides to see the whole list of transfer opportunities. To ensure a smooth transition, research your transfer options early and stay in touch with your transfer university.
We're also here to help. Have a question about the process? Ask us!
Why you should choose Delta
Convenience
Life is busy. But that shouldn't get in the way of your education. Delta offers classes at night, on weekends and online to make taking classes and getting that degree easier. Plus, Delta has off-campus centers so you can take classes even closer to home.
Free tutoring
At the Teaching Learning Center, located in the Library, we offer tutoring on a wide variety of subjects, and help with developing study and learning skills. Most tutoring is on a walk-in basis but we do have some online tutoring options.
Best of all, it's free for currently enrolled Delta students. Just another way we demonstrate our commitment to helping students succeed.
Top college
We're one of the country's leading community colleges – recognized for our innovation, our community leadership and our teaching excellence. We're also known for caring about each student every step of the way.
Facts & Figures
With a student to professor ratio of 18 to 1, our students get personal attention.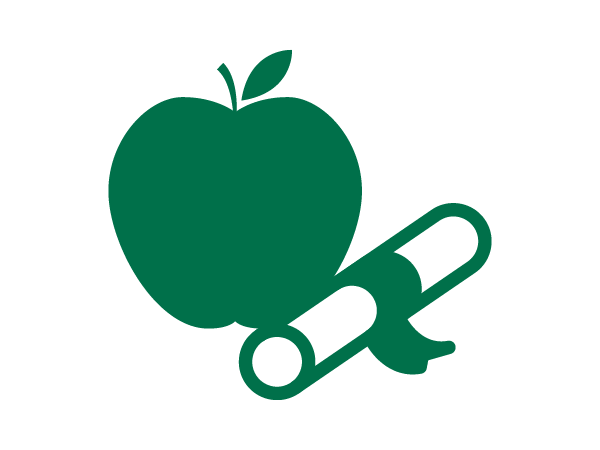 95% of our professors have a master's degree or higher.

Related Programs
Delta College offers over 150 degree, certificate and training options. Continue exploring and advancing your education with these related programs: