Program Overview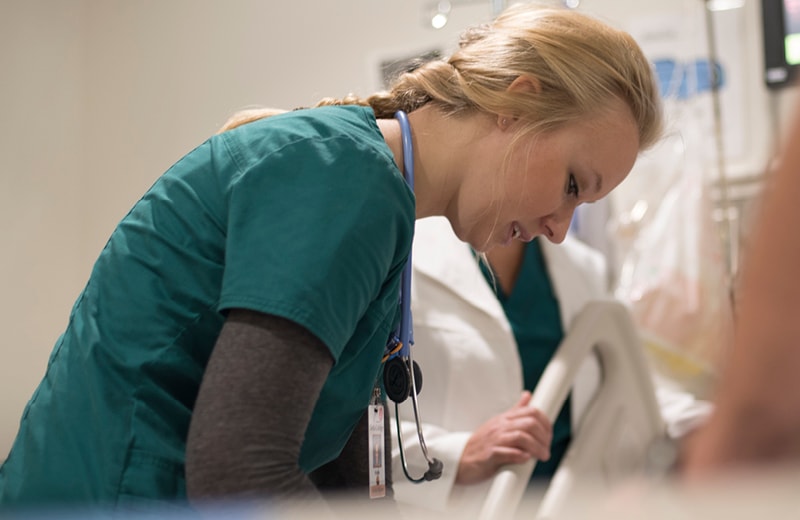 Delta's Phlebotomy Technician job training program prepares you to work in a clinical setting as a phlebotomist in accordance with procedures established by the National Committee for Clinical Laboratory Standards. Diagnostic techniques, clinical laboratory technology and automated instruments have greatly increased the volume of, and demand for, medical laboratory testing performed by phlebotomists.
As a phlebotomist, you'll draw blood from patients and take blood specimens to the laboratory to prepare for testing. You must be attentive to detail, work well under pressure, have excellent manual dexterity, great communication skills and really enjoy working with people. Become an important member of the clinical laboratory team. Upon successful completion of this program you'll be eligible to test for the American Medical Technologists exam to become a Registered Phlebotomy Technician (RPT).
Earning Potential
Interested in a career in healthcare? Learn more about our region's employment outlook and career opportunities you can pursue in this field of study.
Draw blood for tests, transfusions, donations or research. You may also explain the procedure to patients and assist in the recovery of patients with adverse reactions.
median annual salary
annual job openings
are currently employed within the State of Michigan Prosperity Regions 5 and 6.
This number is expected to over the next four years.
of current workers will reach retirement age within the next ten years.
Visit Career Coach for more details.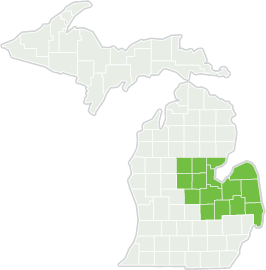 ---
Program Details
Benefits of Delta's Phlebotomy Program:
Hands-on experience in a medical facility
Small classes with personal attention from instructor
Affordable tuition
Prepare for RPT/CPT certification exam
Be job ready in 15 weeks
Get started in a medical career field
The program includes both a theory/lab portion followed by an internship:
PHB100 Phlebotomy Tech - 2.4 Credits
PHB101 Phlebotomy Tech Clinical - 1.5 Credits
Affiliation agreements for clinical sites include Ascension, Beaumont, Covenant, HealthSource, McLaren, Spectrum, St. Joseph Health System, St. Mary's and West Branch Medical Center.
Admission
Admission
You must go through admission to Delta College.
You may apply online.
You may also apply in person within the Admissions Office. Your application will be processed while you are at Delta and you will receive your student number.
Program readiness
a. You are exempt from placement testing if you have already earned an associates degree or higher. If exempt, you must present transcripts to Continuing Education (located in the Registrar's Office) prior to registration.
b. You must demonstrate program readiness with the following placement levels prior to registration.
Writing – Level 4
Reading – Level 4
Math – Level 3
c. You may also reach required placement levels by completing academic course work in combination with placement, SAT® test scores.
For assistance determining your current placement level, please contact Continuing Education at 989-686-9340.
High School Diploma or GED® Test Credential
Students who meet the above prerequisites are required to have a high school diploma or GED® test credential (not a high school certificate of completion) prior to participation in this program. This requirement meets the eligibility standards of the ASCP PBT examination.
Clinical requirements
Personal health records
As a clinical student, it is your responsibility to maintain current health records while in a health care program. For participation in simulated lab experiences and admission to all clinical agencies, students must submit a copy of all required documents to Continuing Education (located in the Registrar's Office) prior to the class start date. Students who do not have the required documentation will not be allowed to participate in labs in addition to the clinical site and will be dismissed from the program.
Current criminal history
In accordance with Public Act 303 of 2002, section 20173; if your criminal history includes an instance that will prohibit you from participating as a student in the clinical experience, you will be dropped from the program and no refund will be given. If your background includes criminal history which would prohibit you from working in a health care facility, you are advised to drop the program prior to the first day of class.
Delta College ID card
Prior to the first day of class you'll need to get a Delta College student ID card, available in the Public Safety Office in the N-wing. Items to bring with you are a valid picture id along with your printed statement of registration in the Phlebotomy program. This service is free of charge and will be used to create your clinical badge.
Other requirements
Uniform
You'll need to purchase a lab coat (no long or knee length lab coats).
You may also buy scrubs if you wish; it is entirely your choice.
You need some great shoes. You'll be on your feet...a lot.
When athletic shoes are worn, they must be predominantly white.
Casual wear is OK for Delta, not for the clinical sites.
You don't need a white uniform.
CDC and MIOSHA guidelines
You must always wear closed-toe shoes (never open toe).
You must always wear some type of sock or stocking.
Natural fingernails can't be longer than 1/4 inch from the fingertips.
No artificial nails allowed.
Classroom
Attire is casual (lab coat starts on 1st lab day).
Don't wear heavy colognes, perfumes or lotions.
Bring a three-ring notebook (1 or 1 1/2 inch will work).
Bring a small pocket notepad (3x5 or whatever fits in your lab coat pocket).
Bring an assortment of colored pencils.
Estimated Cost*
In-district**
Tuition: $476
Registration fee: $40
Technology fee: $96
Book: $90.75
Total: $702.75
Out-of-district
Tuition: $808
Registration fee: $40
Technology fee: $96
Book: $90.75
Total: $1,034.75
*Clinical attire (approximately $100) and background check ($10) are not included.
**Bay, Midland or Saginaw County resident.
Ask about alternative education loan and payment plan options.
---
Facts & Figures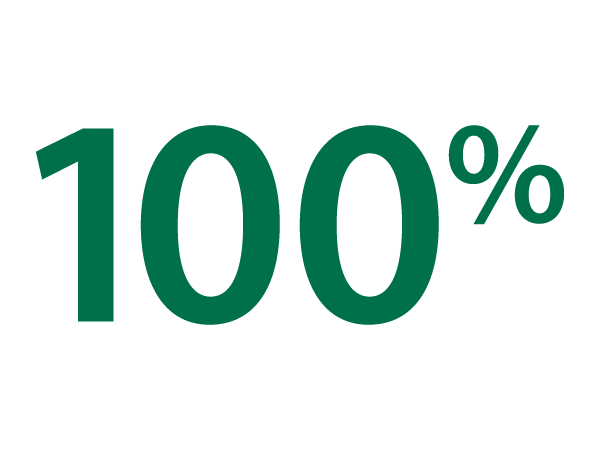 100% of our recent grads are planning to pursue national certification.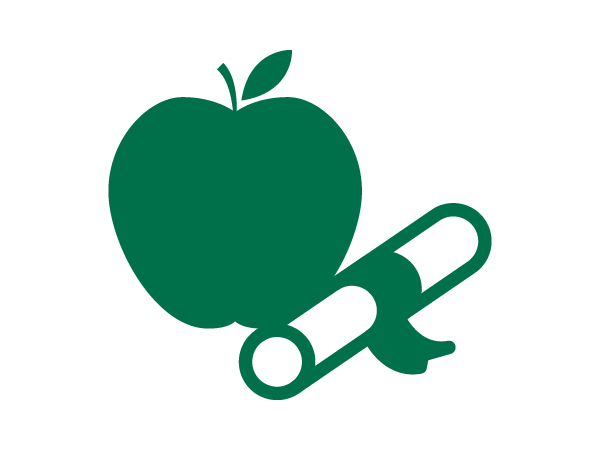 95% of our professors have a master's degree or higher.