Get a Career Working with a Valuable Resource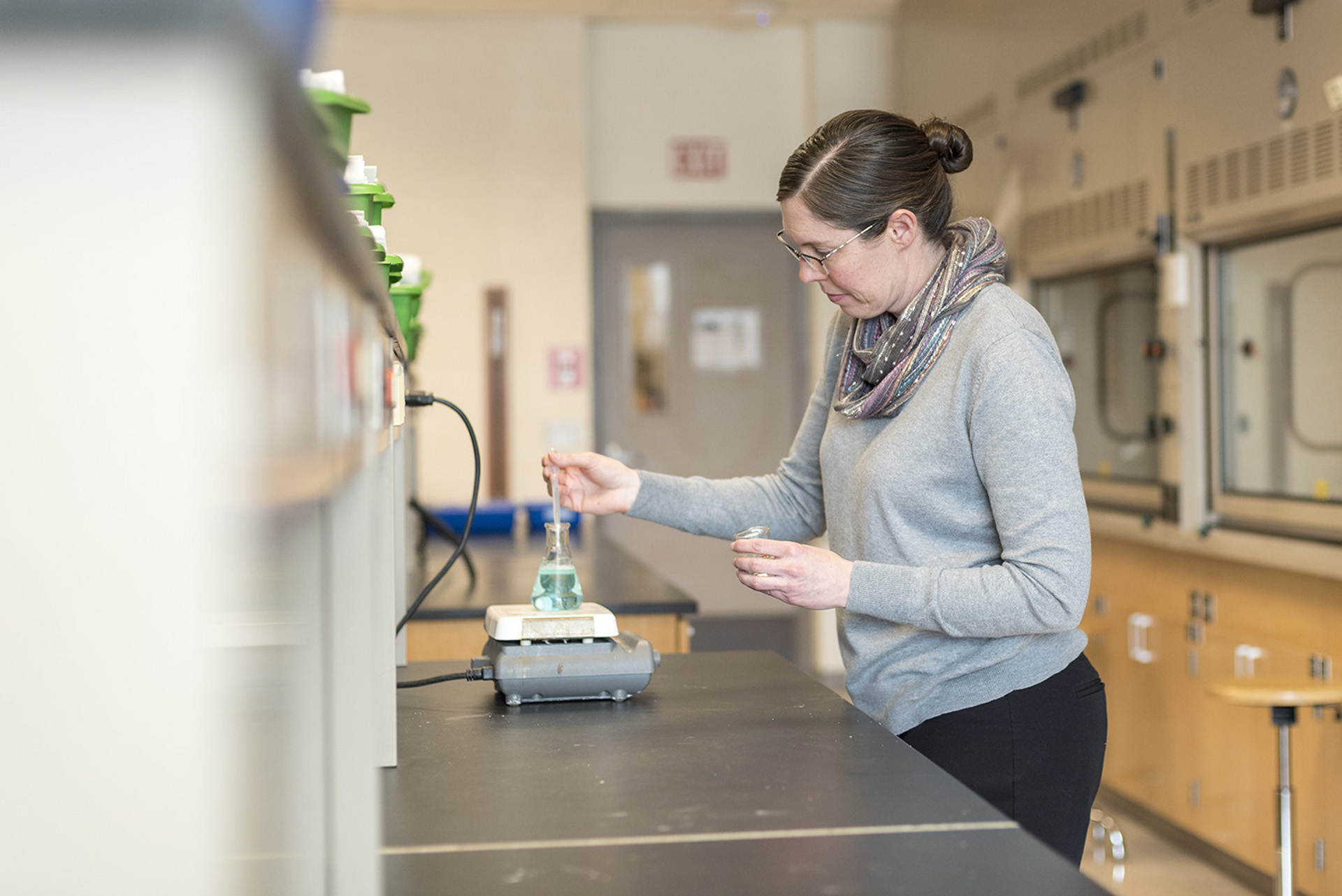 July 9, 2018
Want a career working with one of Earth's most precious resources? Then the Water Environmental Technology program (WET) at Delta College is just for you.
An associate's degree in this field, will enhance your career and job mobility, prepare you for Michigan Department of Environmental Quality (MDEQ) licensing exams and so much more. Along with an associate's, Delta also has certificate and transfer programs available in this field.
"This degree qualifies you to take the F-4 Water Filtration Certification Exam and the D Wastewater Exam," says Ron Sharp, the Coordinator of the WET program at Delta.
This area of work is currently projected to experience a four percent job growth over the next 10 years. Getting an associate's or certificate in this program can land you to a career as a Fish and Game Warden, Sustainability Specialist, Water/Wastewater System Operator, and other great job outlets.
"There are job opportunities all over for this field," says Sharp. "Graduating from Delta's program enhances your ability to get a job, and the job benefits and security for careers in this field are very good."
"I'm using my Delta experience in my doctoral program," says Kimberly Wahl, a graduate of the WET program at Delta. "Hopefully, I'm going to be able to give back to Delta for allowing me to get a degree and become employed right away."
A Unique Experience
Delta College is one of only two colleges in Michigan that offer a WET program. It was established in the mid 1990's with the goal of teaching students the various aspects of water and waste water treatment.
In this program, you'll learn from experienced professors who have worked in the field, get the chance to participate in hands-on labs and go on field trips. Plus, you'll improve your knowledge in areas such as problem solving, independent thinking, analytical skills, working with a diverse group of businesses and so much more.
"WET core courses are taught by local engineers, superintendents, lab analysts, and managers with up-to-date experience," says Sharp.
Delta's program does have night classes, so if you are busy during the day, you now have the flexibility to take classes and work toward your degree. If you wish to continue your education in the WET field, Delta has plenty of transfer agreements with schools like Northwood University.
Find Out More
Learn more about Delta's WET program by contacting Ron Sharp, WET Program Coordinator, at rlsharp@delta.edu or 989-686-9071 with questions.